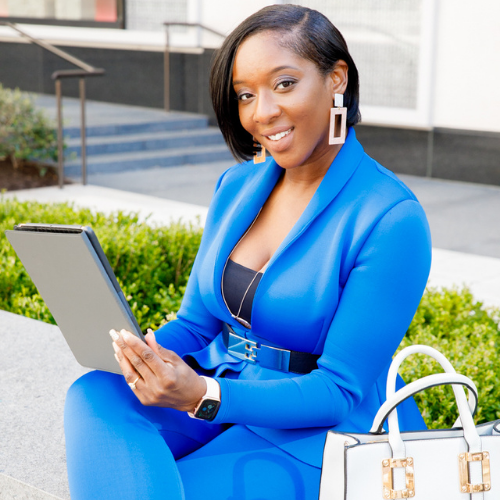 September 3, 2021 - For Her Record introduces a brand-new workplace experience journal invented to empower women to record toxic work environments. A company that understands the burdens of workplace discrimination for women, felt the need to create a substantial outlet to help women all over the world realize that they are not alone.
"Don't worry! You are not alone in this. We are here to provide you with the tools and resources you need to get it together while maintaining your sanity, starting with journal therapy and accountability with the Micro-Aggression Diary (M.A.D) and the free form Micro-Aggression Notebook (M.A.N). Go from powerless to POWERFUL! Be the Voice. Not the Echo", says a spokesperson for For Her Record.
Hostile work environments are known to cause depression, ruin careers, destroy confidence and happiness. For those going through such circumstances, they must receive the right support and accumulate the correct evidence to challenge the abusive workplace. That is why For Her Record created the Micro Aggression Diary.
Created by someone who's gone through the same moments, the journal is the voice of women who have faced, challenged, and overcome a hostile work environment. The journal is packed with everything the user needs to help them conquer their hostile work experiences and start renewing confidence and finding happiness.
The Micro Aggression Diary helps the writer document incidents, troubles, and aggressive situations. With the journal, the individual can jot down their thoughts on paper, allowing them to think through clearly how to deal with the situation. This tool will help gather evidence to help challenge themselves, create a plan of action and hold themself responsible.
"We know the importance of writing and documenting your experiences. Not only does it mean you can gather evidence and think clearly. But you'll also be clear and confident that you're in the right. And you will realize the patterns and habits of the behavior you're dealing with are wrong. This all combines to help you overcome the hostile environment you're experiencing", says a spokesperson for For Her Record.
For Her Record is an educational platform that is the brainchild of its visionary, Shaynuh Sloane. Its main focus is to cultivate self-care practices for women of color who are constantly immersed in toxic workplace environments. This global online community also helps to facilitate strategies and processes that mitigate day-to-day socioeconomic challenges that women face while balancing their personal and professional life.
For more information, please visit https://forher-record.com/.
Keep up with For Her Record on Instagram: https://instagram.com/for.her.record
Media Contact
Company Name: For Her Record
Contact Person: Shaynuh Sloane
Email: Send Email
Country: United States
Website: https://forher-record.com/