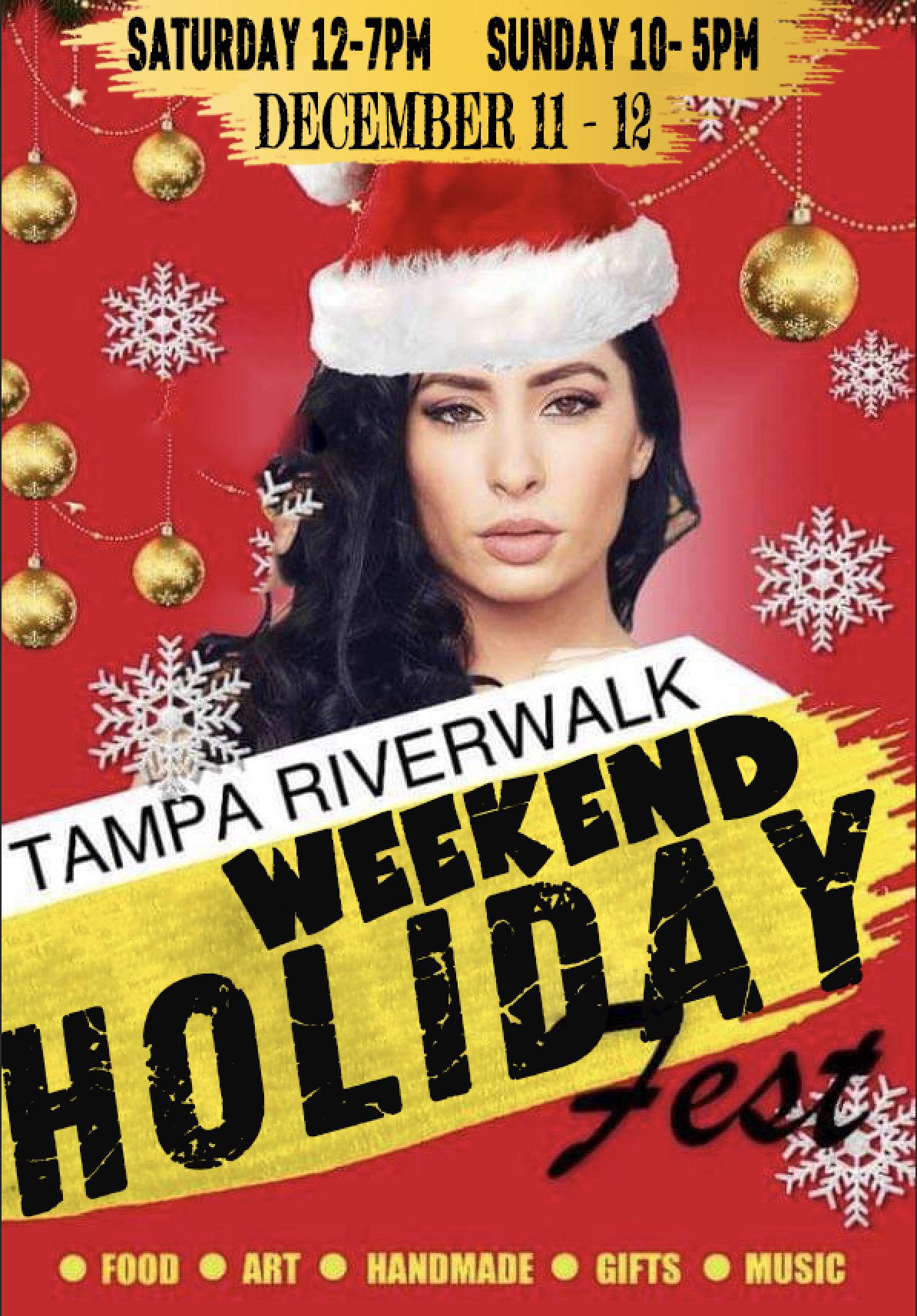 The 2-day holiday gathering slated for December 11 and 12 by Your Tampa Markets is offering local vendors a chance to display their artisanal wares, ideal gadgets, and unique gifts, just in time for Holiday gifting
Your Tampa Markets is always at the forefront of brands offering entertainment in the Tampa neighborhood of Florida. As the yuletide season approaches, the brand is thrilled to announce they will be organizing an "Open Air Festival." The festival will showcase gifts for everyone that supports local makers and local foods as part of the celebrations accompanying the season.
At the Tampa Riverwalk, the venue of the 2-day holiday gathering, local vendors will showcase gifts ranging from home décor to plants to local artwork to handcrafted jewelry to chef-made foods to kinds of honey, spices, paper goods, apothecary goods, sauces, and much more. The plan is to make all of these necessities ready and in time for the holidays.
Aside from the gifts displayed at the Tampa Riverwalk, guests will be entertained by local music, photo mirror booth, and free children's art. According to Wendy Harding, event coordinator for this year's edition of the Holiday Fest – Tampa Riverwalk, it would be a time to support these awesome, talented vendors and makers.
Free entry to the open-air festival is accessible to everyone, and the organizers have announced that the gathering is pet-friendly. The event will begin on December 11 from 12 pm to 7 pm and on December 12 from 10 pm to 6 pm. One guarantee at this year's Tampa Downtown Riverwalk is that there would be an overall festive atmosphere. Your Tampa Markets invites all ages, including group trips.
The Tampa Riverwalk promises to be the perfect way to support local art and local businesses this holiday and all year round. For more information, please visit www.yourtampamarkets.com or send an email to info@yourtampamarkets.com.
About Your Tampa Markets
Your Tampa Markets offers event opportunities for talented craftspeople, artists, and local area business owners, to merge with its diverse community by providing festivals, craft fairs, art walks, hosting local charities, and themed events.
Find out more about the activities of Your Tampa Markets. Log on to www.yourtampamarkets.com/upcoming-events.
Media Contact
Company Name: Your Tampa Markets
Contact Person: Gwendolyn Harding
Email: Send Email
Phone: 813-451-7936
Country: United States
Website: http://www.yourtampamarkets.com/