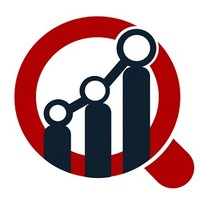 Seeds Market Research
Seeds Market Research Report: Information by Type (GM (Genetically Modified) Seeds, Non-GM), Category (Organic and Conventional), Crop Type (Cereals & Grain, Fruits & Vegetables), Seeds Treatment (Treated, Non-Treated), Trait (Herbicide–Tolerant, Insecticide–Resistant) and Region - Global Forecast 2027
Seeds Market Overview:
The seeds market size will be soaring at a notable rate from 2020 to 2027, presumes Market Research Future (MRFR).
Market Dynamics
Modernization of agriculture, the need to boost food supply, and the increased use of biofuels and animal feed are all driving the global seed sector forward. Diversification of diets, advancements in seed technology such as seed coating and seed pelleting, increased use of wasteland for agricultural uses, and a more accommodating regulatory environment are all expected to contribute to market expansion.
The usage of genetically modified seeds has increased significantly among farmers as a result of variable weather conditions and high food demand among end customers. The costs of developing GM seeds are much higher, which drives up the price of seeds. Certain vendors are concentrating their efforts on generating GM seeds with specific features (herbicide tolerance and insect resistance), allowing them to charge a higher/premium for their seeds. In comparison to the average price of seeds, hybrid and organic seeds of vegetables and fruits such as apples, tomatoes, melons, and grapes have greater costs. This could have a negative impact on the global seed market in the future.
Want Sample Copy of Report? Visit Here: https://www.marketresearchfuture.com/sample_request/7252
However, in the coming years, the advent of contemporary technologies with higher benefits than traditional ones, advancements in seed replacement rate (SRR), and increased demand for a diversity of seeds in developing nations will provide profitable prospects for brands.
During the first quarter of 2020, the COVID-19 pandemic had a significant impact on seed certification, production, distribution, and cost. Furthermore, in poor countries, this pandemic played a critical role in the development of a robust food system and agricultural sectors. There was a labor shortage for transportation, production, and paperwork processes, as well as a decrease in the market for seeds and plants, causing challenges in seed production for international trade.
Segmentation
Type, crop type, seed treatment, trait, and geography have all been used to segment the worldwide seeds market.
The worldwide seed market has been divided into two types: genetically modified (GM) seeds and non-GM seeds.
The market is divided into two categories: organic and conventional.
The global seeds market has been divided into four categories based on crop type: cereals & grain, fruits & vegetables, oilseeds & pulses, and others.
The global seeds market has been divided into two categories based on seed treatment: treated and non-treated seeds.
Herbicide-tolerant, insecticide-resistant, and other traits have been used to segment the global seed market.
Make a Purchase Report Enquiry: https://www.marketresearchfuture.com/enquiry/7252
Region Overview
In the global seeds market, Asia-Pacific is expected to account for the largest revenue share. Due to population growth, rising disposable income, and agricultural development, Asia-Pacific is expected to grow at the fastest rate during the forecast period. Furthermore, there are minimal restrictions on seed import and export in the region.
Because of the presence of several market players and rising agricultural exports, North America is expected to grow at the fastest CAGR during the forecast period. Farmers are increasingly preferring commercially produced seed varieties over seeds from the previous harvest, which explains the region's dominance. Furthermore, an increase in crop production and increased government initiatives in Europe's agriculture industry are driving market growth in the region.
Competitive Environment
Some of the leading players in the global seeds market include Bayer AG (Germany), DowDuPont Inc. (France), Syngenta AG (Switzerland), Monsanto Company (US), Groupe Limagrain (France), KWS SAAT SE (Germany), Land O'Lakes, Inc. (US), Maharashtra Hybrid Seeds Co. (India), Gansu Dunhuang Seeds Co., Ltd (China), and Sakata Seeds Corporation (US
Mergers and acquisitions, collaborations, expansion, and technology/product launches are just a few of the growth strategies used by players in the global seeds market to gain a competitive advantage.
Click Here to Read Full Summary of Report: https://www.marketresearchfuture.com/reports/seeds-market-7252
About Market Research Future:
Market Research Future (MRFR) is a world-renowned market research company that offers a wide range of services, complete with accurate and precise analysis about diverse markets, sub-markets and target consumers. Our approach is a combination of extensive information and multiple data sources that help provide an exhaustive comprehension about the latest major developments to the client, in addition to future events and what measures and decisions to take on the basis of the same.
Our fast-emerging market research firm is armed with an adept research analysts' team that focuses on gathering useful data and analytics in terms of economic and technological advances. Our proficient analysts conduct industrial visits in a bid to achieve reliable and accurate information from established market participants. One of our foremost objectives is to keep the client well-versed with all the lucrative opportunities as well as challenges surrounding various global markets. We offer step-by-step guidance to our clients, through consulting and strategic services, enabling them to arrive at a practical and effective decisions.
Media Contact
Company Name: Market Research Future
Contact Person: Market Research Future
Email: Send Email
Phone: +1 646 845 9312
Address:99 Hudson Street,5Th Floor, New York, New York 10013, United States of America Amanora Chambers Magarpatta Road, Hadapsar
City: New York
State: New York
Country: United States
Website: https://www.marketresearchfuture.com/reports/seeds-market-7252