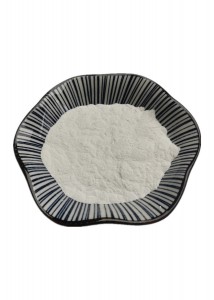 Can be applied to filter paper (board) filler. Diatomite has been widely used in special purification requirements of wine, beverage food, medicine, oral liquid, purified water, industrial oil filter elements and fine chemical filter paper or cardboard filling agent. Filling the filter paper with diatomite can effectively improve the clarity and filtration efficiency of the filtrated liquid. Filter paper and paperboard with bactericidal (bactericidal) function can be produced by using diatomite filler modified with silver or other bactericidal (bactericidal) compound. Can also be used as battery separator filler. Diatomite is filled in the mixed pulp to make battery separator, and the porosity of diatomite is used to improve the void ratio of battery separator, so as to reduce the resistance of battery separator. However, adding too much diatomite will reduce the mechanical strength and service life of the battery separator.
Diatomite as a filler in paper making can reduce the raw materials and increase the new functions and characteristics of paper.
Can be used as flame retardant sound-absorbing paper (board) filler. Diatomite has good flame retardant and sound-absorbing properties, which can be mixed with pulp to produce high-grade decorative paper and cardboard for interior decoration. Filling proportion can be as high as more than 60%. Such as an imported decorative board for indoor ceiling ceiling, diatomite content up to 77%; High-grade wallpaper used in silence room, diatomite content reached 65%.
Can be used as oil sealing paper (board) filler. Oil seal paper pad board is a new type of sealing material used in mechanical transmission. Diatomite has been successfully used as oil sealing paper filler in recent years because of its abrasion resistance and oil-absorbing expansibility. After saturated and adsorbed oil, diatomite has certain expansibility so as to prevent the overflow of mechanical oil and improve the sealing effect.
Characteristic applications are cigarette paper fillers. Diatomite filled cigarette paper can adjust the burning rate, improve the permeability of paper, significantly reduce the content of tar and other harmful substances in cigarette.
The application features are filling agent for fruit paper and seedling mold casting container. The modified diatomite filled seedling paper mold container is used for agricultural seedling, which is said to have the effect of sterilization, slow application, heat preservation, moisture retention and promoting plant growth.
Media Contact
Company Name: Jilin Yuantong Mineral Co., Ltd.
Email: Send Email
Phone: 0086-13051121576
Country: China
Website: https://www.dadidiatomite.com/