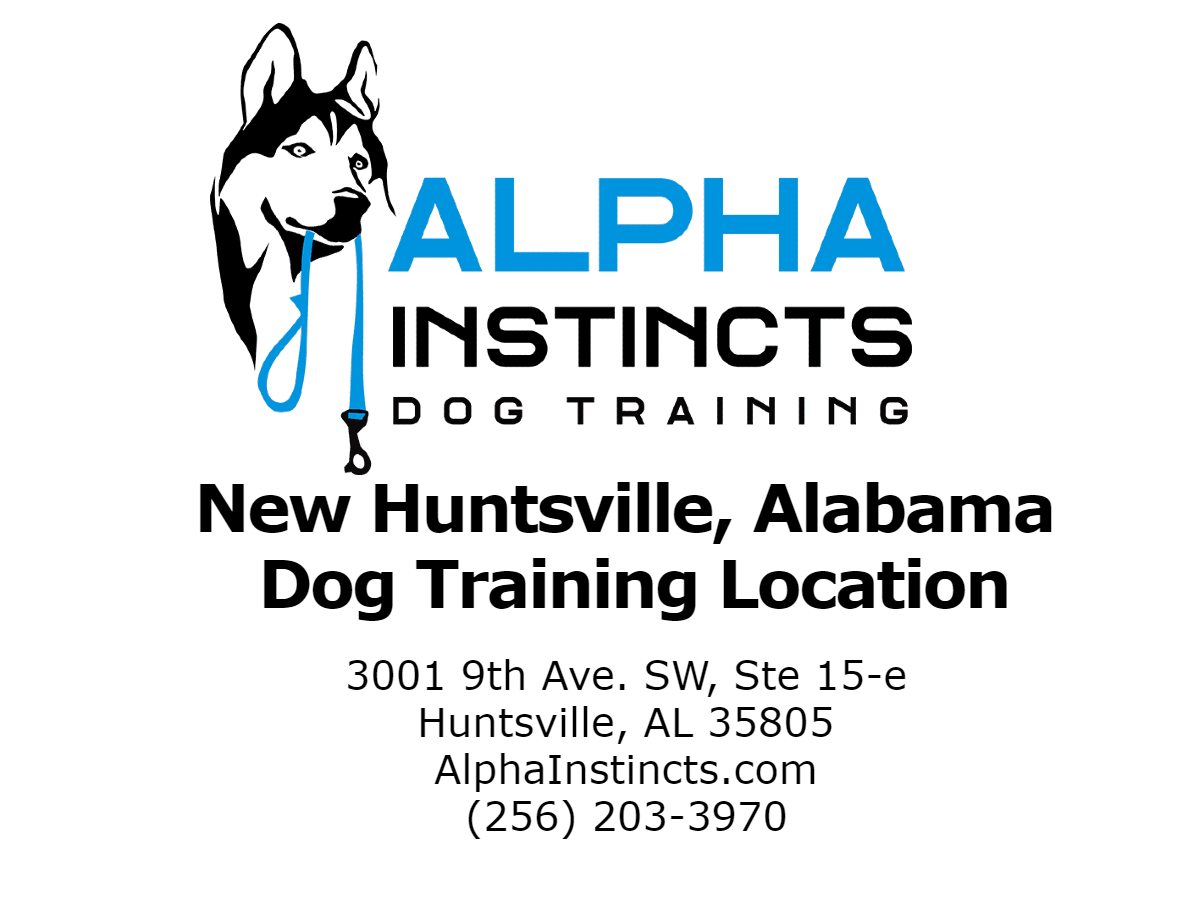 3001 9th Ave. SW, Ste 15-e, Huntsville, AL 35805 is Alpha Instincts' new dog training office location that will allow them to better serve dog owners in Huntsville, Alabama, and surrounding areas.
June 16, 2022 - Huntsville, Alabama - Seasoned dog trainers Alpha Instincts announced today that they have opened a new location in Downtown Huntsville, Alabama that will serve as a central hub for their dog training. Alpha Instinct's brand new administrative office is located at 3001 9th Ave. SW, Ste 15-e, Huntsville, AL 35805.
Alpha Instincts offers Evaluations, Board & Trains, Private Obedience Classes, Puppy Classes, and Aggressive Board & Trains in North Alabama and have helped train hundreds of dogs since 2019.
Dog training doesn't have to be a daunting task. Just ask Rachel Moore, owner and head trainer of Alpha Instincts in North Alabama who loves empowering owners to understand their dog's behavior and how to react to it.
"When was the last time you rewarded them for just being good?" Rachel asked. "Reinforce the behaviors you want by shaping them in training - or when your dog offers them naturally. By shifting the focus from correcting the behaviors you don't like first to teaching your dog what you want them to do instead, you'll develop more understanding in your dog. 
Think of good behaviors your dog has demonstrated. It might be something small or something taken for granted."
Alpha Instincts has continued to receive rave reviews from previous clients who describe its services as meticulously crafted and the results are exceptional - even for anxious dogs.
"Rachel and her team are extremely professional and knowledgeable. I had every confidence that our pup was being well cared for during our board and train. The difference we have seen in "obedience" has made a significant improvement in our dog's anxiety levels. The time and attention that we have received AFTER training have been invaluable as we continue to train using Alpha's techniques at home. Training and correction techniques are positive, and I believe we will continue to see our dog gain independence in her good choices as well as reduced anxiety." - Sandy M. exclaimed, after working with founder Rachel and her team.
For more information about how to contact Alpha Instincts at their new central Huntsville location, please call (256) 203-3970, see their 5-star reviews on their Alpha Instincts Google Business Profile, or visit their website at https://alphainstincts.com!
Alpha Instincts Dog Training
3001 9th Ave. SW, Ste 15-e
Huntsville, Alabama 35805
(256) 203-3970
Media Contact
Company Name: Alpha Instincts
Contact Person: Rachel Moore
Email: Send Email
Phone: (256) 203-3970
Address:3001 9th Ave. SW, Ste 15-e
City: Huntsville
State: Alabama 35805
Country: United States
Website: https://alphainstincts.com/