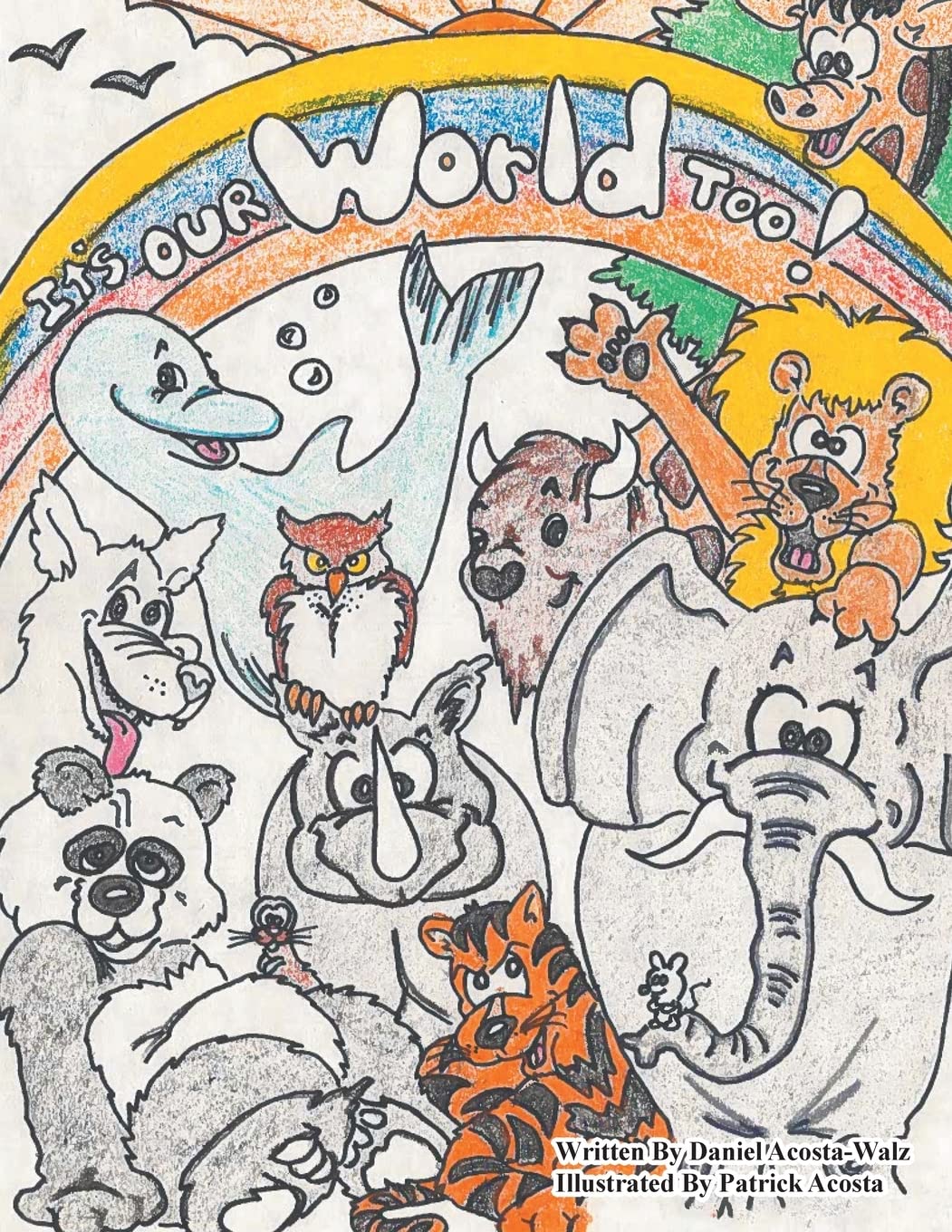 Children will love this book because of all the beautiful illustration and wonderful lessons they can learn. It's Our World Too will remind youngsters that we share this world with all living creatures, which includes the animal kingdom. Our world is filled with beauty all around us. The breath-taking wildlife and a fragile environment that gives us all life. It reminds us of the importance for us all to understand the need to nurture and care for both.
Author Daniel Acosta-Walz writes and believes that we should follow our hearts in supporting what matters, humanity and animals as well as the environment that supports them and us. It encourages and teaches children that, we must help save the environment. Each of us in their own little ways.
It's Our World Too, is richly illustrated by Daniel's husband Patrick Acosta. The book fosters a sense of wonder and excitement for learning that gives kids the knowledge and appreciation for animals and their habitat. It shows them the need to extend kindness, love and mercy to all life. Teaching our children our responsibility to care for the animal kingdom around them. And though it may be difficult to explain the complex and multifaceted relationship we have with the animal kingdom and their environment, it is truly fulfilling when we are able to do so.
Daniel writes; "We have the responsibility to preserve them for our children and all the future generations. Our world is full of indescribable beauty that took millions of years to create." This book serves as a great reminder to treat animals and their environment with the love and respect that they deserve.
Available in all major online book stores:
Paperback: https://amzn.to/3LL1sS5 
Kindle: https://amzn.to/3x9Wz0L
About the Author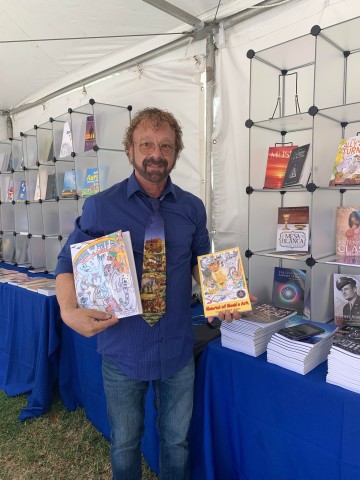 Daniel Acosta-Walz, was raised in a loving family with a strong spiritual foundation and has always felt a strong connection to Spirit and nature. He has a strong belief in community service and preserving our environment and wildlife.  He volunteered for the Portland Audubon Society in Portland Oregon in their wildlife rehab center, while working as a Vet Tech at Avian Medical in Lake Oswego OR.   Daniel volunteered for the Cascade Aids Project doing community outreach, education, facilitated support groups after moving to Washington State and served as Co-chair on the Southwest Washington Consortium for HIV/AIDS. Daniel worked as a caregiver, caring for individuals with developmentally disabled and currently, he trains staff to be caregivers.
After the passing of his husband, Patrick Acosta, Daniel took on the task of fulfilling Patrick's dreams of publishing his works starting with "Gabriel of Noah's Ark" and now "It's Our World Too", illustrated by Patrick and written by Daniel.  It's Our World Too is a calling for us to open our hearts to the world around us and care for the animal life that we share this planet with.  We are all one world, and we must be stewards of our planet and to all life that inhabit it. It is our responsibility to love and care for both.
Media Contact
Company Name: URLink Marketing | URLink Print and Media
Contact Person: Philip Ong
Email: Send Email
Phone: 7085434261
Address:11506 South Natchez Ave.
City: Worth
State: Illinois
Country: United States
Website: www.urlinkpublishing.com/