Charlie Oneill is an inspirational entrepreneur who founded 'Only Managers - an online-modeling agency that manages the social media networks of models. He loves traveling and playing golf and believes in enjoying life to the fullest.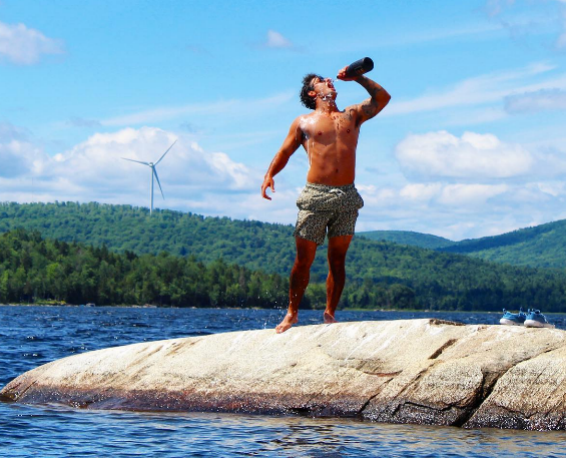 Models are the modern age's iconic beauty symbols; they teach us what to wear (and when), how to walk, smile, part our hair, apply eyeliner, and, most importantly, how critical first impressions are. Who smiles back at you from the TV, poster, or magazine while you're buying a watch or a car, a new pair of shades, or a glass of champagne? Models, models, and more models... Models come in all shapes and sizes — there's one for every occasion – and the most famous models have practically attained exceptional dimensions thanks to the Internet's heightened immediacy and being the quickest route to international fame.
A model can be in 50 different locations with a single click, from Milan to Monte Carlo to New York and New Delhi. In this day and age, one of the most crucial modeling business regulations is to keep your passport up to date and your toothbrush prepared!
Whether you're an aspiring model looking to start a modeling career or an established model looking to advance your profession, familiarizing yourself with online modeling agencies is a beautiful way to begin. There has been a substantial increase in internet modeling agencies in recent years, and many of today's models have been discovered through various online modeling agencies. The fact that scouts, modeling agencies, and photographers can all search and browse model talent and identify the ideal models for upcoming campaigns makes internet modeling agencies valuable. Many models discovered through internet modeling agency sites sign with one or more reputable modeling agencies and one-off modeling assignments.
Many people's dreams of becoming models have always been realized, but only a few have been able to achieve their goals due to a lack of contacts in the industry. Most people associate commercial modeling agencies with dazzling fashion models who walk the runways of Milan and Paris. However, practically every city has a few. In addition, commercial photo shoots, smaller fashion shows, and print photography require models.
A new genre known as social media modeling, on the other hand, has taken the industry by storm. In today's internet based environment, numerous agencies will sign you and then assist you in obtaining notoriety and brand partnerships. Nearly anyone can be a successful model. Understanding your abilities and possibilities and marketing them to the correct agency is the key to success. You might also approach one of the many top modeling agencies globally. Models are mentored by the greatest modeling agencies, who assist them in landing as many jobs as possible.
Their job is to promote you and help you find work. The customer list for the agency should offer you a good idea of the type of work you'll be doing for them. Only Managers is one of the most rapidly expanding model agencies around the globe. Whose primary purpose is to give the models the attention they deserve. Charlie Oneill, 24, of West Palm Beach, was born on January 17, 1098, and has always aspired to achieve something on his own and be financially secure. Charlie founded Only Managers, a model management agency that focuses on the model's social following, whether on Instagram or onlyfans.
An online model agency can be thought of as a place where models and other industry professionals can network and develop connections. Modeling agencies on the Internet also provide "business-to-business" directories tailored to the modeling industry. This allows a client to search the modeling directory for a model that is a perfect match for their requirements. Only Managers provides a platform for its models to advertise themselves as models and begin networking with industry leaders to find fantastic modeling jobs. Following the creation of your profile, you can start enhancing your portfolio by adding images and generally attempting to appeal to the appropriate kind of people, depending on the type of modeling work you are seeking. You can boost your chances of being seen by industry professionals by registering with online modeling agencies.
This lets modeling agencies, model scouts, professional photographers, and fashion magazines view your portfolio and find you for future modeling opportunities. Only Managers provide an excellent service for their Instagram and Onlyfans management models. Model scouts must work with two types of individuals: models and customers. Modeling agencies, advertising agencies, production firms, photographers, and individuals wishing to employ models for specific projects are examples of clients. Model scouts introduce models to customers by presenting models with the suitable age, sex, appearance, and talent to fit what the client is looking for.
OnlyFans is a London-based content-sharing site. It was founded by Timothy Stokely and is solely available as a website with no official apps. Creators can use it to sell films, photos, and even one-on-one chats for a fee. In the adult entertainment sector, it is prevalent. Onlyfans has seen a significant increase in clients and traffic to their website. Only Managers provide a dedicated account manager, general monthly audit and reporting, fan retention, daily media management, and advice to upsell the content that benefits the company and the model. Only Managers' services include account verification, focused audience, press coverage, targeted mass DM's, comment & like interaction, quick and long-term growth, and Onlyfans.
If you want to establish a modeling career on the Internet, you should be wary of scammers. Because many people are out there looking to take advantage of young, impressionable model aspirants, it's critical that you only contact reputable modeling agencies. To verify the validity, it's a good idea to research the firm or individual you're planning to work with. Modeling employment can be challenging, especially for new models, so it's a good idea to broaden your horizons and contact multiple agencies and websites at once.
This will increase your chances of landing the modeling jobs you want and launching your career as a top model. Unfortunately, dishonest persons posing as agents and managers may approach you when marketing yourself to agencies. Unscrupulous individuals have discovered ways to take advantage of an industry where many fresh models wait for their big break. Always double-check a talent scout's qualifications and check with the agency they work with if they approach you. If something seems too good to be true, it almost always is. The agencies are aware of the issue, and it never hurts to double-check whom you're working with.
Modeling is a fun and exciting career option. It's a job that you may do part-time from home or full-time as a world traveler. Finding the ideal modeling agency for you is simple if you do your research and have the correct attitude. Next, make sure your modeling portfolio is up to date. The sky is the limit after that. Online modeling agencies have proven to be one of the easiest methods to get started as a model, and having a model profile on numerous online modeling agency sites will help you expand your exposure as a model and boost your career.
Media Contact
Company Name: Only managers
Contact Person: Charlie oneill
Email: Send Email
Country: United States
Website: https://www.instagram.com/charliee_oneill/