Freeque, is the first-ever Indian brand to launch fragrance-infused accessories. It is the first company to market fragrance-infused scarves and pocket squares in India with classic and unique fragrance experience. According to studies, the power of aroma can improve one's mood in 1.66 seconds. For all varieties of scent lovers, Freeque provides their customers with a selection of eight (8) various fragrances. To know more about the brand, ardently and carefully relate with the workflow below!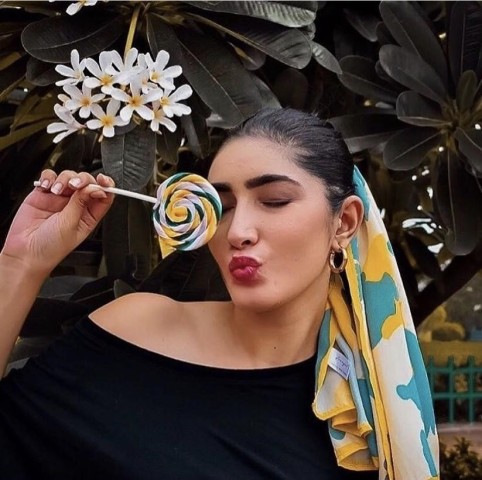 The Best Fragrance-Infused Accesories At Freeque
Since their fragrance-infused pocket squares are so popular among men, Freeque is the only brand in India to offer fragrance-infused scarves to both men and women. Customers and prospects wouldn't have to be concerned about the scent fading because all it takes is a quick rub to restore its original freshness. The scent can withstand five to ten washes.
The concept of being completely free and unique is where the name "Freeque" originated. The company offers a wide variety of unusual designs, textures, and hues, and its textiles are lovely to look at and free-flowing. It is expedient to reach out website and buy the best accessories.
Benefits Offered By Freeque Fragrance Infused Accessories
With the help of the luxury brand Freeque, any person will simultaneously look nice and feel good. They are not just an online retailer; instead, their mission is to improve people's mental health by focusing on their five senses.
Freeque offers a wide range of hues, from vivid colors like their Blush Cosmo scarf to berry hues and the Bubble Blast scarf. They are fun to observe because they vary not just in terms of color but also in terms of their prints.
The brand is a strong believer of the power of fragrance. Their ideology suggests that any individual associates an object with a fragrance. A person gazing at rain through television could smell wet mud instantly. Similarly, customers smell what they see in the product. Freeque also provides the option to customize fragrance in a variety of scarves at no extra cost.
The price point of Freeque's products is average as they not only provide fragrance infused accessories but also the style potential each product holds. "One fragrance infused scarf might not be a necessity but if you have the ability to create a fragrance infused top, bandana, sarong, statement piece with your bag from one scarf, think about the money one could save while smelling good" Freeque says.
"The fabrics that Freeque offers you feel incredibly smooth against your neck. A satin or silk scarf as a bandana will preserve your hair's natural oils as there will be less friction between your hair and other objects."
Freeque's product names are based on incredibly tasty food items relating to patterns on these scarves, which not only cause their customers to feel hungry but also gives them a great smell to associate the scarf with. To protect the environment, Freeque scarves exclusively come in recycled paper packaging.
Policies That Freeque Provides To Its Customers
Clients, vendors, purchaser including prospects and returning customers have 15 days from the time they receive their item to request a return under Freeque 15-day return policy. The item must be unworn or unused, with tags still attached, and in the original packing to be eligible for a return. The invoice or other evidence of purchase is also required.
Exclusively, they can be contacted and reached via freequeindia@gmail.com or via @freequeindia to begin a return. They will offer a return mailing label and directions on how and where to deliver the purchased shipment if impending purchase return is accepted. They also offer an exchange, refunds, and also proffer effective and efficient way out if there is any damage. Freeque also provides a complete privacy policy and secures all the personal information of its customers! To buy the best fragrance-infused scarves in India, please visit www.Freeque.in
Instagram = @freequeindia
Media Contact
Company Name: Freeque
Email: Send Email
Country: India
Website: https://freeque.in