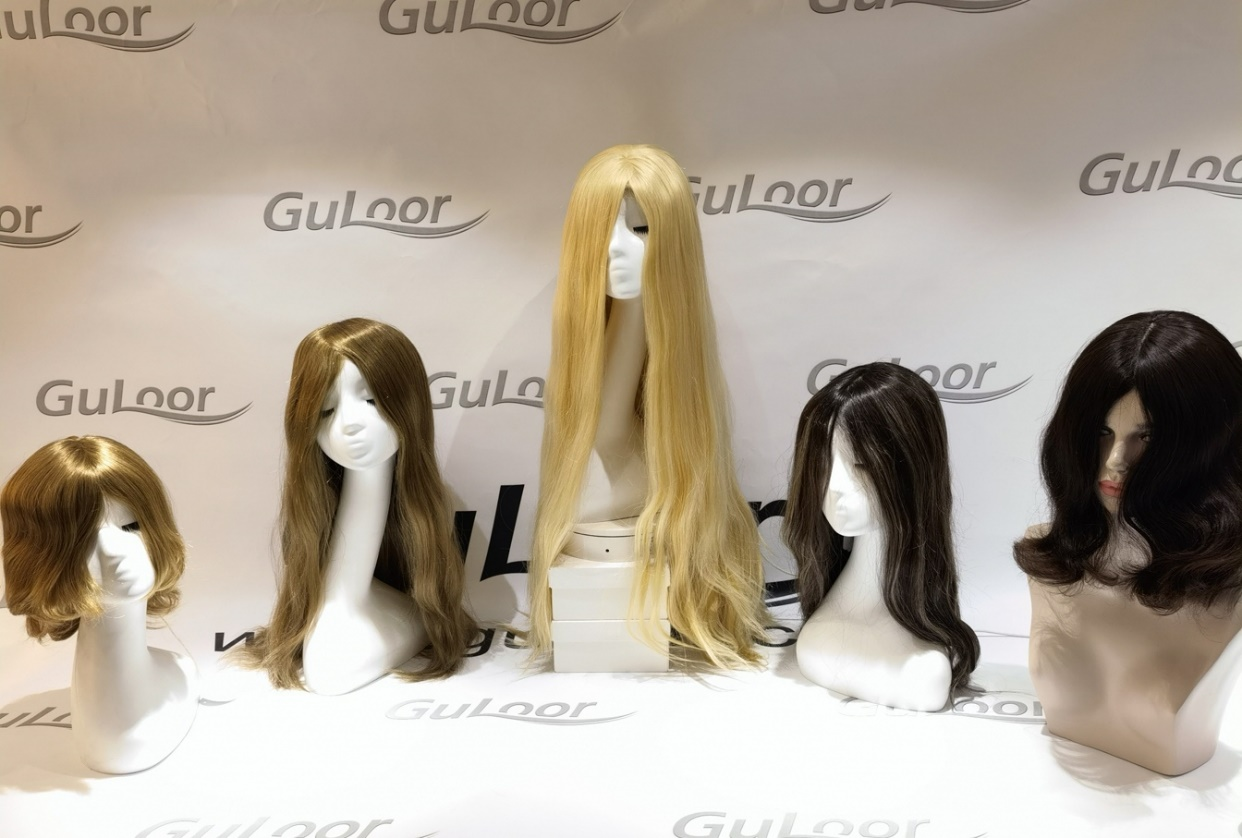 toupee wig
"Guloor launched the hair topper for women that were made of various materials. The available material is synthetic, Remy hair, and 100% virgin hair."
Guloor has been providing various hair products for the past 20 years since the company started the business. The latest release from this company is the hair toppers for women that are made of three different materials that customers can pick. The hair toppers are one of the popular products from this store. The new release now provides the choice for the customer to get the hairpieces that they like and are suitable for their need. For the new release, the available material is synthetic and Remy hair for those who want to get the comfortable and durable topper. Guloor also provides 100% virgin hair topper for Jewish. All these products are available at wholesale prices.
Guloor provides various hair products for men and women. The variety of products put this store on the top list of the popular hair product providers in China and the world. The quality of the hair product from this company is also satisfying. It is all because this hairpiece factory manufactures the hair product independently. As for the hair product variety, the customer can get three types of products: hair products for men, women and the Jewish wig collection. Furthermore, this company also provides customization services. It gives more options to customers to change and modify the product they want to buy so it matches what they want.
The staff of Guloor explained, "We run our business based on the concept of freedom. Therefore, we provide customization service. And, for our latest women's hair pieces collection, we also offer different types of materials. It is all for our customer satisfaction. With more options they have, we believe they also get the best shopping experience in our store. We hope you also can visit and try our product. Believe us, you won't be disappointed."
About Guloor
Guloor is a company that sells and manufactures hair products, such as wigs, toupees, and hair treatment products. This company also offers more freedom for the customer to get the product that they need with its customization service. As one of the oldest companies in the industry with more than 20 years of history, Guloor became one of the best hair product specialists. Therefore, many people always visit this company's online store to get the hair product they need.
Media Contact
Company Name: Qingdao Guloor Hair Products Co, Ltd
Contact Person: Houyan
Email: Send Email
Phone: +86-15863066742
Address:266071 1ST FLOOR CROWN PLAZA NO.76 HONGKONG MIDDLE ROAD
City: QINGDAO
Country: China
Website: https://www.guloor.com/