Unique, extraordinary, highly sought-after collection of artwork, Johanie Taylor receives appreciation from Wyclef Jean.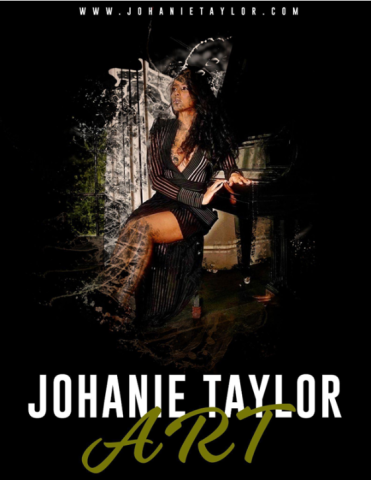 Hailing from the Virgin Islands, Johanie Taylor's eclectic Mixed Media Art has been catching the eyes of many enthusiastic art lovers all over the globe. From Walls to sculptures to canvas, her uncanny ability to express her creative spirit on any medium has found her getting commissioned art requests from some of the most recognizable figures in the industry. 
The likes of Shaquille O'Neal, Max Goose, and Bethune Cookman, to name a few, have each been graced by her colorful touch. It is not every day that you witness an up-and-coming Black Female artist receive such respect and notoriety from such recognizable figures and businesses as Johanie Taylor.
She was recently commissioned to complete a piece for the one and only Mr. Fugee himself, Wyclef Jean. Presented with this amazing opportunity, Johanie immersed herself into the creative process and produced a mindblowing glow-in-the-dark Image of Wyclef that he loved!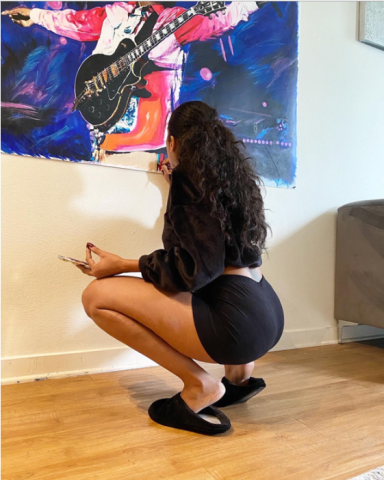 After receiving his painted portrait, Wyclef took to social media to share his excitement with his many fans, garnering over 5 Million views across social media. "Thank you so Much, This painting is Amazing," said Jean as he instructed the cameraman to zoom in to get a good look at this AMAZING painting!
For Johanie Taylor, it's more than just a painting; this is conveyed through her intricate attention to detail as she masterfully expresses her creativity through any medium. Her fans look forward to more of her trend-setting masterpieces as she continues to push the art world forward!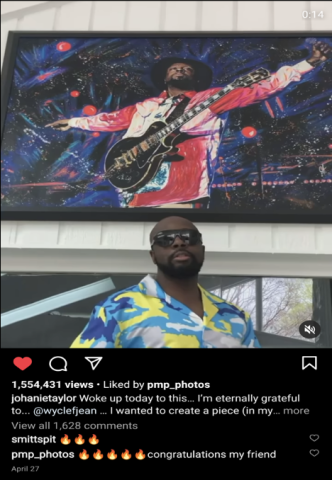 For more information and to enjoy more of her art, visit JohanieTaylor.com or find her on Social Media @JohanieTaylor
Media Contact
Company Name: Johanie Taylor Art
Contact Person: Johanie Taylor
Email: Send Email
City: Los Angeles
Country: United States
Website: Johanietaylor.com