Retirees could see their monthly Social Security checks jump by $175 next year. Is that enough to keep up with inflation?
July 21, 2022 at 07:30 AM EDT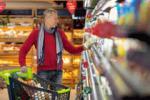 Social Security recipients may see one of the biggest cost-of-living adjustments in decades in 2023. It will still be hard for many retirees to pay bills.