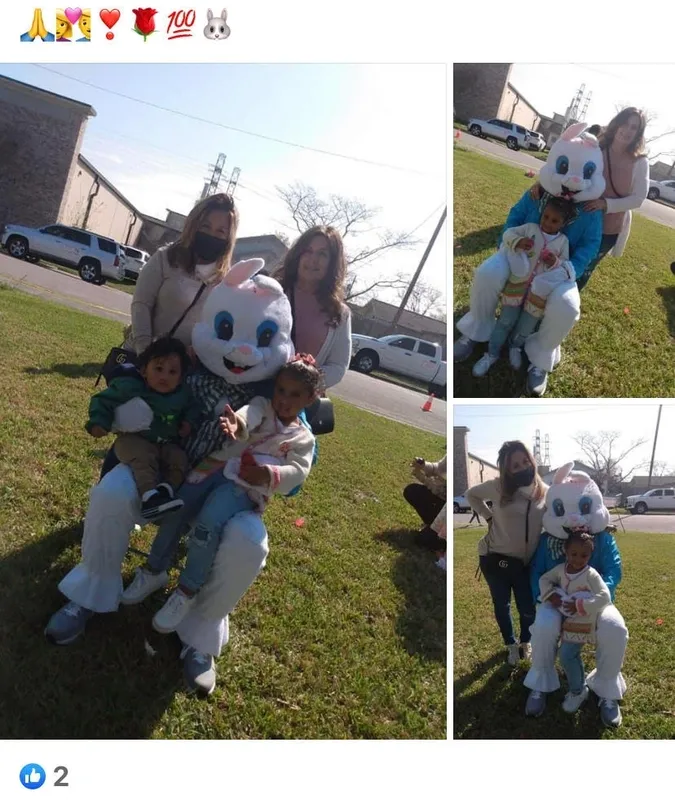 Roger Kurian, in recent years, has enjoyed spending his time helping others. His children and his wife, his parents, in-laws, and grandmother, even through volunteer work and helping his ministry. Roger Kurian finds the act of helping others and serving God rewarding. We sat down with Roger Kurian to find out why he volunteers and how volunteering has changed his life. 
Roger Kurian went through a tough period, and because of this, he began to feel the need to do more for his community. "When I was going through a tough phase of my life, I felt an urgent need to do something for society. Whatever I could contribute, I wanted to be able to do that. I applied to many places, and the Houston Food Bank accepted my application to volunteer. I then started providing my services to them," says Roger Kurian. 
When Roger Kurian started volunteering at the Houston Food Bank, he met a person that made him realize that his perspective on volunteering and helping others needed to change. "My first day, I remember very vividly where I noticed there was a 65-year-old lady on the lines, packing food in these different boxes with me. And she was so enthusiastic, even at that age, and so happy about what she was doing and about her contributions to society," says Roger Kurian. 
Thanks to her, Roger Kurian noticed that he was looking at volunteering in a completely different way from her and that it needed to change. Roger Kurian says, "She started talking to me about the sense of thankfulness that she had for an organization like the Houston Food Bank, where she could come and volunteer. And my thought process back then was that the organization should be thankful to us volunteers, but I realized that she was thankful to the people who were assigning her work." 
Through this encounter, Roger Kurian became even more enthusiastic than he already was, and noticed that he was spending more time trying to work harder and faster to keep up with the 65-year-old woman in the lines with him. This change in perspective gave him the ability to view volunteering as an opportunity to better himself through the act of helping others. 
"Volunteering was kind of therapy for me. It made me feel peaceful. It made me more considerate of people's needs. It was instrumental in molding me into the person I am today. And I am very appreciative of me having that opportunity to do that," says Roger Kurian. 
This also inspired him to begin finding other avenues to volunteer and help others as much as he can. "I have been contributing to charitable causes along with taking time out of my day to volunteer and help people. I also built a website for a small nonprofit church organization called Saving Grace Ministries," says Roger Kurian. 
With time going by, Roger Kurian realized that by changing his perspective on volunteering, he was able to let go of the pressure and spend time focusing on other people's needs. Thanks to this, he was able to be awarded the Bronze President's Volunteer Service Award. Roger Kurian says, "Over a period of time, volunteering became my getaway, I enjoyed doing multiple shifts. That was what ultimately culminated in me getting the bronze President's Volunteer Service Award without even realizing it." 
Roger Kurian continues to spend time showing his support for various organizations and charities. He does this through donations and through volunteering his time and his services. He also continues to serve God, his family, and the community around him.
Media Contact
Company Name: Roger Kurian Brand
Contact Person: Roger Kurian
Email: Send Email
Country: United States
Website: https://rogerkurian.com/