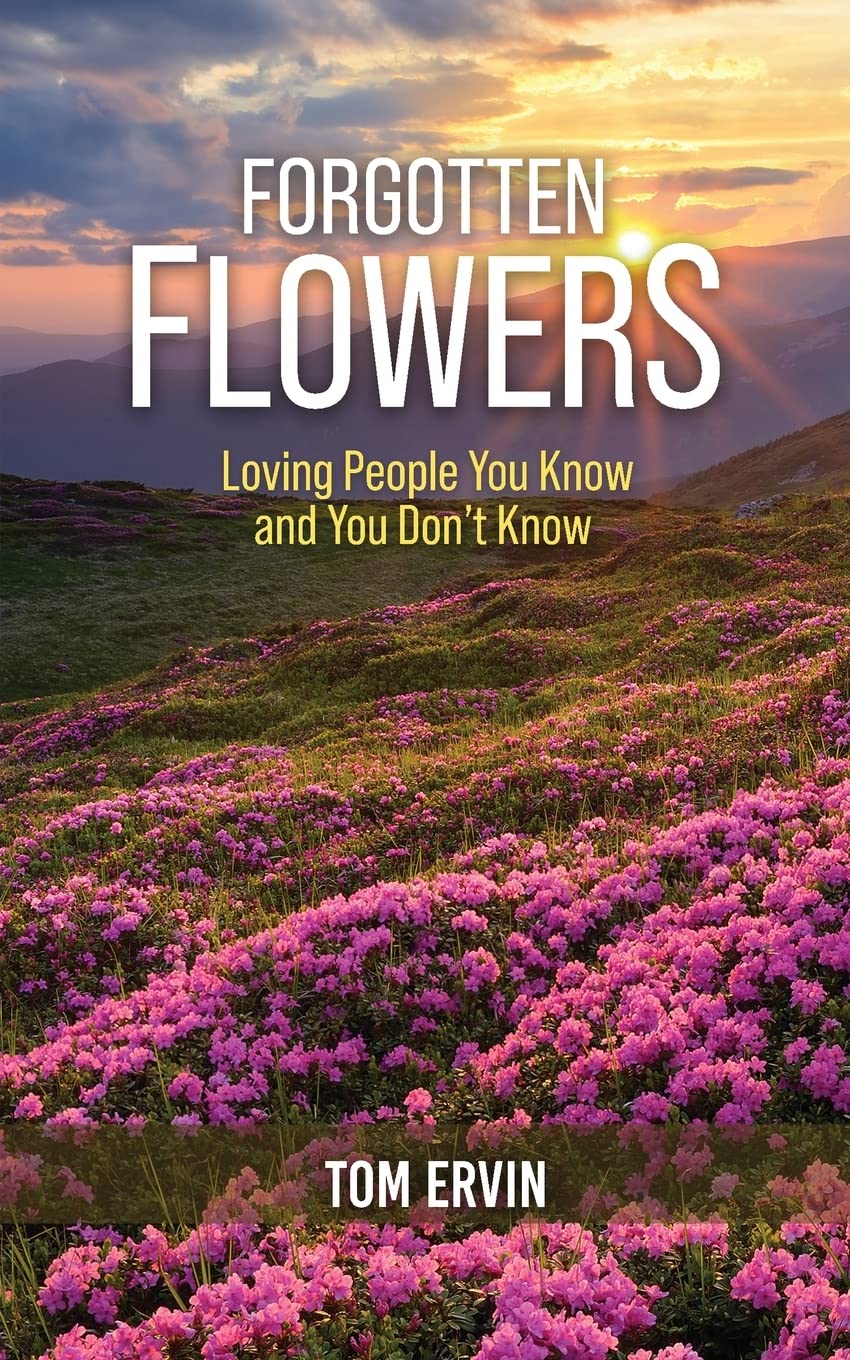 Versatile writer, Tom Ervin, releases "Forgotten Flowers: Loving People You Know and You Don't Know," a book about how people can make a life-changing impact on others
Tom Ervin is having one of the best partners anyone in the writing and content creation industry can wish for as he releases his new book titled Forgotten Flowers published by Author's Tranquility Press.  The agency, Author's Tranquility Press, has grown to become one of the leading names in the industry, known for helping writers, irrespective of their genre, to reach interested readers.
It is not particularly easy for people to make the desired changes in their community due to several factors, including numerous obligations demanding their limited resources. Over the years, a plethora of guides has been created to teach time management and how people can effectively dedicate their resources to impact their relationships as desired. However, many of such guides are often and consequently difficult to implement, which is where Tom Ervin aims to make a difference with the release of Forgotten Flowers.
Forgotten Flowers is the tenth non-fiction from Tom as he continues to use his experiences to teach real-life lessons to readers across age groups. The self-help book contains simple yet effective tips on how to excel in different relationships as well as build strong bonds with one's spouse, children, siblings, and parents. The author explores the different issues associated with making a difference in the community, using hard-hitting real-life examples of people from all walks of life.
The release of Forgotten Flowers, which is currently available on Amazon is timely, considering the level of uncertainty in the world and the imperativeness of the world receiving all the love it can get at the moment. Even at the age of eighty, married for fifty-eight years with twenty-two grandchildren, Tom aims to teach how readers can leave a better world for new generations as well as better the lives of the needy.
For more information about Forgotten Flowers and other books published by Author's Tranquility Press, visit - www.authorstranquilitypress.com.
About Author's Tranquility Press 
Author's Tranquility Press is one of the leading publicity agencies that specialize in helping writers across genres to reach a wider audience. The firm leverages the latest technologies and the expertise and diverse experience of the team to deliver quality, relatable content to as many people as possible, irrespective of their location across the globe.
Media Contact
Company Name: Author's Tranquility Press
Contact Person: Patricia Adams, Marketing Supervisor
Email: Send Email
Phone: (866) 411-8655
Address:2706 Station Club Drive SW
City: Marietta
State: Georgia, 30060
Country: United States
Website: www.authorstranquilitypress.com