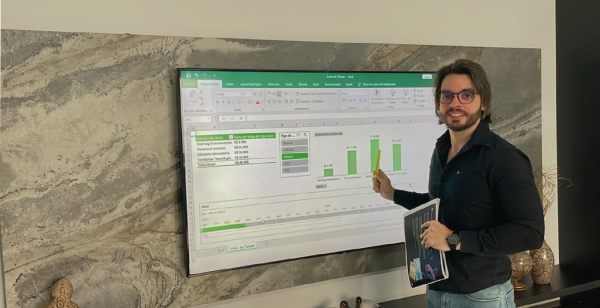 "SKY PRIME Agency brings a new scenario of opportunities for digital Marketing "When we talk about Marketing we should be aware that there are several tools and techniques that significantly improve the results of your… When we talk about digital Marketing we must understand that innovating and being connected to new experiences is essential for any business, and SKY PRIME understands this well. Bringing to the market a business model totally broad and technological for small and large companies for both B2B and B2C business, adding value and unique visual experiences. We are aware that there are several tools and techniques that significantly improve the results of your products and services, with a wide range of options that help and improve the performance of your business.
Tiago Vieira, CEO of SKY PRIME, a Brazilian agency, which has all its structure and fundamentals based on the American model, highlights:
"I believe that every client needs to have the best experience when seeking results, so market research must always exist, with real filters on the niche that the client wants to reach, public and time of return. Today we can measure the price the product needs to have to start a healthy leverage, calculate the average time we spend and build together a schedule where everything interconnects."
SKY PRIME is already updated for a new era, today we offer services such as:
– Market intelligence, audience research and engagement. – Market intelligence and pricing research. – Complete study of social networks. Landing Pages – Analysis and indication of Digital Influencers. – Social media verification seal. – Website creation and visual identity. Paid and organic traffic Copywriting
A company that thinks about social and brings technology grouped into its essence always tends to improve in the face of adversity, today we go through a new digital era, where only companies that think about social and bring the best results should establish themselves. Besides all this expertise that SKY PRIME brings, companies need to seek daily this update, only with a professional Marketing team you will be able to trace this path of success. After all, marketing is the soul of business.
Media Contact
Company Name: SKY PRIME
Contact Person: Tiago Vieira
Email: Send Email
Phone: 62996324067
Address:RUA 109
City: GOIÂNIA
State: GOIÁS
Country: Brazil
Website: https://skyprime.tech/