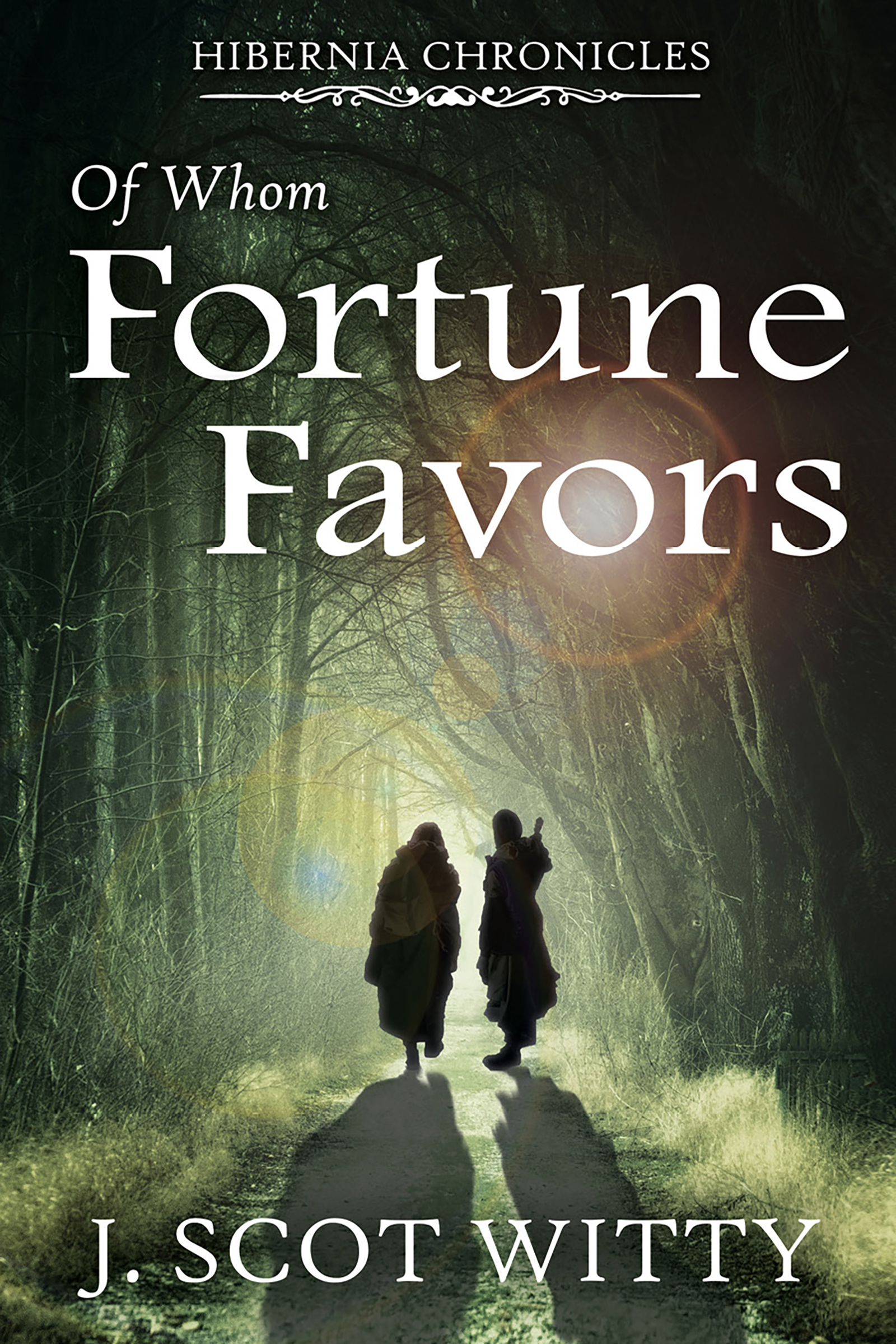 Looking for the next adventure-must read? Of Whom Fortune Favors by J. Scot Witty is the second book in The Hibernia Chronicles that takes you to the tormenting attacks by the Caledonians, a threat of war looms to invade Hibernia. The book is a follow-up to Hibernia Chronicles, which focuses on unmasking Hibernia's biggest threat.
Readers will find Of Whom Fortune Favors packed with magic, prophecy, war, and intrigue, as well as a little bit of romance. The story takes place in a medieval world of legend and magic, in the village of Hibernia. Meet Lord Aviticus, the most feared general of the Caledonian Imperium, he is task to seek someone to deliver a treaty to the Duchess of the Marche and leader of Hibernia, lady Ysbeth, and convince her to sign it. Clebis deGalis, a renowned aging commander of the imperial army, joins forces with Toran, Ballenger, Lady Fayette, and Dar LaCross, to convince Lady Ysbeth and the people of Hibernia that the Caledonians aren't their enemies. The alliance will reveal the truth behind the raids in the Kingdom of Eamhain and forge a lasting peace through the land.
Will they find the real culprit who seeks to destroy the already fragile peace in Hibernia? Will Ballenger learn to make a fair and reasonable evaluation of people and prevent himself from making hasty judgments or will the army schemes be revealed in due time? Will Fayette's strange powers will lead her to her mysterious past and will they reroute the course of her life?
Of Whom Fortune Favors by J. Scot Witty takes the readers into an action-packed adventure interspersed with wholesome lessons about self-discovery and building faith in yourself. J. Scot Witty's excellent story-telling, build-up, and character development will allow readers to embrace their identities and find their worth in this world.
Available in all major online book stores!
Amazon: https://amzn.to/3ztBU7C
Barnes and Noble: https://bit.ly/3yLYWqK
About the Author
Living in Ithaca New York, and having hiked across the United States in his early life, J. Scot Witty became rooted in ideas rather than places. With a fascination for words, the writing process became second nature at a young age. Using his rampant imagination, Witty creates new worlds in his writing with a strong focus and preoccupation on character building. During his 35 year tenure as a small business owner and manager, Witty developed a strong passion for storytelling and became a game master. Poetry, music, and fantasy art became the author's food-for-thought. His actual experiences, journeys, and adventures fuel his unwavering creative story and it is from here that the writing launches. Out of his love of world history and study for many years, Witty became a certified teacher. Witty views history through the lens of myth, legend and wonder. It is with this magic that he enjoys expressing the ideal that anything in life is possible. The struggle to answer the mystery of man's own potential how it can easily go awry drives his writing. When not writing, Jeffrey enjoys time with his partner and children, and a host of pets. His hobbies include role-playing and tabletop gaming and he is consistently involved with how to make a difference with today's environmental challenges.
Media Contact
Company Name: URLink Marketing | URLink Print and Media
Contact Person: Philip Ong
Email: Send Email
Phone: 7085434261
Address:11506 South Natchez Ave.
City: Worth
State: Illinois
Country: United States
Website: www.urlinkpublishing.com/