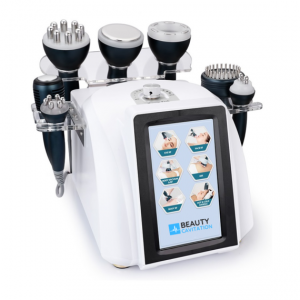 Los Angeles, California — Beauty Cavitation is ready to help beauty businesses everywhere begin increasing their business revenue and client base through state-of-the-art fat cavitation treatments.
While offering a new treatment at a salon or spa can be a big task to take on, the team at Beauty Cavitation makes choosing, installing, and using these machines simple, easy, and fast. And with their expertise, salon teams will feel confident that their clientele will leave 100% satisfied, every time.
Cavitation Experts
Beauty Cavitation are experts in cavitation machines. To date, this incredibly skilled team has already helped several hundred beauty business owners increase their business income through utilizing cavitation treatments.
When it comes to utilizing a new treatment, it's always best to turn to the experts who help others use those very methods. Beauty Cavitation specializes in helping beauty salons implement these state-of-the-art machines and this technology, and even provides comprehensive, first-rate training on the equipment.
What is Beauty Cavitation?
Ultrasonic fat cavitation is state-of-the-art technology designed to help break down body fat through the usage of ultrasound waves. This is considered an ideal fat busting process for targeted and specific areas.
Ultrasound fat cavitation treatments work through the emission of high frequency sound waves that generate tiny bubbles within the solution. When the bubbles implode, they also collapse, creating a type of shock wave that breaks down the fat cells and cellulite.
The fat cells break down and thus release the fats into the blood and lymphatic system. This now liquefied fat will then be expelled by the body through urine. The results of ultrasonic cavitation treatments with the cavitation machines mainly boil down to a reduction in fat and cellulite in the areas targeted by the treatments (body contouring and sculpting).
And it all happens thanks to these powerful, small, portable devices called cavitation machines.
Cavitation Machine Benefits
Working hard to lose weight and reduce fat can be a frustrating process, especially without seeing noticeable results. No matter how much diet and exercise becomes part of a typical day, sometimes it's just not enough to get the job done. Unsightly cellulite has now met its match. Cavitation machines have the power to get rid of fat deposits in those problem areas, including love handles, tummies, and thighs. The 40k cavitation machine can be used for body contouring to treat many areas such as: hips, abdomen, back, buttocks, arms, face, neck, and cheeks.
Cavitation Machines Booming in Popularity  
According to Global Market Estimates recent market research, the ultrasonic cavitation machine market is skyrocketing, with 7.5% growth expected by the year 2026. These machines are simple to use and produce amazing results. Utilizing low-frequency waves, cavitation machines heat and vibrate the fat cells under the skin. In addition, Beauty Cavitation can help with utilizing the ultrasonic cavitation vacuum handle, which allows for light suction and a deeper effect, or ultrasonic gel which helps protect the skin while liquifying the fat cells.
Non-Invasive Treatment
Many treatments designed to target fat cells are also invasive and often require some type of surgical procedure. Unlike procedures, such as liposuction, ultrasound fat cavitation never requires any surgery or anesthesia, which means there's no blood and no bandages necessary.
Instead, the treatment relies on high-frequency sound waves to help you lose inches, without causing any bodily trauma.
More Information
This incredible, innovative technology is continuing to grow in popularity, and it's time to start offering this service to clients. Beauty Cavitation can help get the process started. Visit https://machine-cavitation.com/en/ to learn more and get started.
Source: https://thenewsfront.com/beauty-cavitation-providing-expert-guidance-and-support-for-installing-and-utilizing-fat-cavitation-machines/
About Beauty Cavitation
Beauty Cavitation are experts in the sale of cavitation machine and training. We have already helped several hundred beauty business owners increase their business income through cavitation treatments. Do not hesitate to contact our customer service who will be able to help you.
Contact Beauty Cavitation
Website: https://machine-cavitation.com/en/