SUNNYVALE, Calif. - Oct. 28, 2021 - PRLog -- Belkasoft, a digital forensics technology company, has released Belkasoft Triage (Belkasoft T), a new digital forensic and incident response tool developed specifically for a quick analysis of a live computer and making a partial image of important data.

Belkasoft T is designed to assist in situations when an investigator or a first responder is at the scene of an incident and needs to quickly identify and obtain specific digital evidence stored on a Windows machine. This empowers investigators in time-sensitive situations to prioritize digital evidence and partially copy important information for subsequent deeper investigation.

The DFIR tool launches from a portable dongle connected to the device being investigated: no software installation on the device is required. Once connected, Belkasoft T automatically acquires a computer RAM (memory) dump, enabling investigators to extract any volatile data contained on the device that is not stored anywhere else.

In addition, Belkasoft T detects more than 1,500 types of computer, mobile and cloud artifacts including emails, chats, browsers, system settings and more. The tool will also detect virtual machines, memory files and mobile backups stored on the device.

To help investigators and first responders locate important digital evidence quickly, Belkasoft T includes the following features:
Skin tone detection in found pictures to help identify potential CSAM pictures quickly.
Calculate file hash values and show an immediate alert on files with known hashes.
The ability to stop the analysis at any time. If the required evidence has already been found, investigators can immediately proceed to the data export.
Partial or full export of the discovered results in a standard forensic image format.
Learn more about Belkasoft T at
https://belkasoft.com/triage
. To start a free trial, visit
https://belkasoft.com/get
.
###
About Belkasoft:
Founded in 2002,
Belkasoft
is a global leader in digital forensics technology, known for their sound and comprehensive forensic tools. With a team of professionals in digital forensics, data recovery and reverse engineering, Belkasoft focuses on creating technologically advanced yet easy-to-use products for investigators and forensic experts to make their work easier, faster, and more effective.
Belkasoft's flagship product,
Belkasoft Evidence Center X
, is an easy-to-use, integrated solution for collecting and analyzing digital evidence from mobile and computer devices. Customers in law enforcement, police, military, business, intelligence agencies, and forensic laboratories in 130+ countries worldwide use Belkasoft products to fight homicide, crimes against children, drug trafficking, data leakage, fraud, and other online and offline crimes.
Contact
Jared Luebbert
***@belkasoft.com
Photos: (Click photo to enlarge)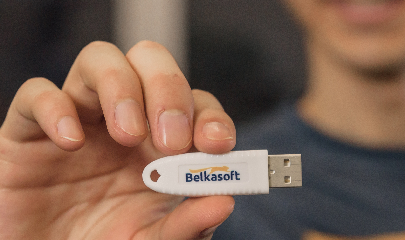 Read Full Story -
New Software to Help Investigators Catch Cyber Criminals
|
More news from this source
Press release distribution by PRLog