The widespread use of greenhouses has changed the growing conditions of traditional plants, making it possible to grow crops throughout the year and bringing considerable income to farmers.
Among them, multi-span greenhouses are the main greenhouse structure facilities, which are generally more complex in structure and have larger investment. Large multi-span greenhouses are often used as eco-restaurants, flower markets, sightseeing exhibitions or research greenhouses. Greenhouse skeleton is the main structure of the whole multi-span greenhouse skeleton. At the beginning of the design, we should decide what kind of greenhouse skeleton should be used according to the specific requirements. Of course, different types of greenhouse skeleton have different structural features, here is the structure of the greenhouse:
1. The whole steel frame material as greenhouse skeleton, greenhouse main body long service life, could up to 20 years or more. But at the same time need to pay attention to the greenhouse skeleton of rust and corrosion, generally using hot-dip galvanized steel frame;
2. The greenhouse skeleton of the greenhouse has strong resistance to wind and snow load.According to our local natural ecological environment, wind, rain and snow and other natural resource conditions, choose a suitable skeleton and cover different materials;
3. Could adopt the multi-span design, indoor space is large, high land utilization rate,suitable for large area planting and mechanized Goshen greenhouse operation. Span and opening can be selected, I have constructed the largest span of 16.0m span, opening for 10.0m greenhouse project, after a heavy snow greenhouse skeleton intact, for the greenhouse skeleton use of greenhouse has accumulated new experience.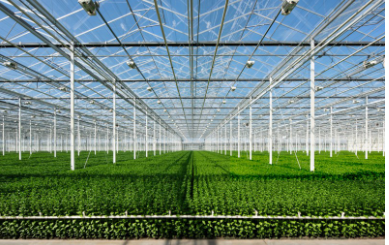 Media Contact
Company Name: Sichuan Aixiang Agricultural Technolology Co., Ltd.
Email: Send Email
Phone: +86 18782297674
Address:NO.879 Road Ganghua, north area of Industrial Port, Pidu District
City: 611743, Chengdu
State: Sichuan
Country: China
Website: https://www.axgreenhouse.com/