With the rapid growth of aluminum alloy prices, more and more customers tend to adopt steel PV mount structure. PRO FENCE's newly developed PV mount structure is designed with C-channel steel base on idea of easily assemble and cost-saving.
Let's take a look at what benefits it will come for guys?
- Low costLess cost around 15% than that of aluminum alloy material, is the highest cost-effective solution for large scale project.
- Easily assembleThe whole structure is assembled with C-channel steel fastened by bolts run through tailor-made opening holes without using accessories is for easily construction. As well as its support rack will be pre-assembled at maximum before shipment for saving labor cost at site.
- Long service life
PRO.FENCE supplies steel PV mount is made of Q235 steel with high strength and finished in hot dip galvanized at average zinc coated of 70μm for effective anti-corrosion. That will guarantee our structure up to practical life at 20 years.
- Small MOQWhy HDG steel couldn't be used wildly in PV mount structure is limited by its large MOQ. PRO FENCE's factory located in Hebei province that is rich in steel material could promise delivery at small MOQ.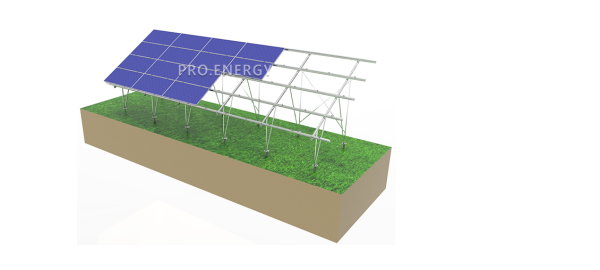 Media Contact
Company Name: XIAMEN PRO FENCE NEW ENERGY CO.,LTD
Email: Send Email
Address:No.31 Anling 2nd Road
City: Xiamen
Country: China
Website: https://www.xmprofence.com/