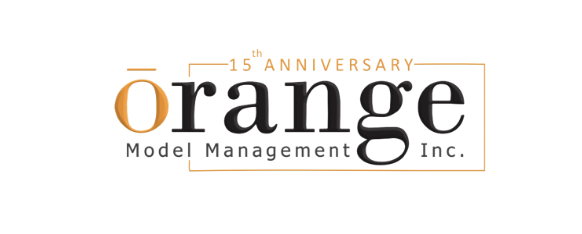 TORONTO, Ontario - Orange Model Management Inc., along with the rest of the modelling industry, has had to adapt to new regulations and changes in light of the COVID-19 pandemic.
Orange Model Management was established in 2006 with the aim of discovering and representing the finest models and talents. It has now grown into one of Canada's most renowned acting and modelling agencies, with offices in both Toronto and Montreal. Orange Models have identified and nurtured new talent in the fashion, commercial, television, and film industries on a global and national scale over the years.
Orange Models have always prioritized the needs of their models. The amount of staff work has doubled since the pandemic began – in order to provide more comprehensive assistance to their talents. However, the company also needed a way to adapt to a new way of working. From photographers to make-up artists to marketers, the industry as a whole necessitates the collaboration of many different positions. It takes a lot of time and effort to ensure that each of these building blocks is operating efficiently.
Orange Models' platform has recently been improved to make it more efficient in supporting its models towards excelling in their jobs.
The internal booking system has been completely revised. All castings were conducted in person prior to the pandemic. Now that all castings are online, the agency receives notifications as to whether a self-made tape from the talent is required as an alternative. Orange Models now send out audition instructions via email, ensuring that all of its models and talents are aware of what each client has to offer and request, in turn.
The modelling industry overall has shifted drastically from how it was pre-pandemic. Glossy marks how Mary Clarke, co-founder of model management company: Mother, mentioned one of her models even shot an entire Zara campaign over Zoom over the summer.
"In terms of finding new clients, it has definitely been harder since many companies have closed during the pandemic - and this has reduced the number of projects we have been receiving," says Sara Prianti, a booking agent from Orange Models. "Companies that are still in business follow really strict Covid protocols, such as mandatory vaccination policies, PCR tests 24 hours prior to filming, rapid tests on set, masks on, and social distancing (and so on). This has undoubtedly increased stress levels for everyone involved in a project and introduced new challenges, such as models testing positive before a shoot and last-minute cancellations. COVID-19 has altered both the world and the modelling and acting industries."
Orange Models has made it a priority to assist the talents as much as possible and Prianti is just one of the team members who must ensure that they are always available to answer any questions the models may have. 
However, COVID-19 has demonstrated that Orange Models are able to remain versatile and flexible in their delivery of services to their talents, all while able to keep the Orange staff working in safe and positive conditions despite the many changes.
About ORANGE Model Management:
Established in 2006, Orange Models is now a leader in the industry and has quickly grown to become one of Canada's largest and most diverse modelling and acting agencies with a vision to find and represent the very best models and talents. With offices in Toronto and Montreal, Orange Model Management is an international agency that works with clients from varied industries in countries all around the world, which will help you to boost your career not only in Canada but also internationally. We help to build careers and relationships by providing a wide spectrum of model/talent(s) services including Fashion, Print, Commercial, Promotional, Kids, Music Videos, Infomercials, TV promo, Fitness, and Film & Television.
To find out more about Orange Model Management, visit orangemodels.ca 
Media Contact
Company Name: Orange Model Management Inc
Contact Person: Media Relations
Email: Send Email
City: Toronto
State: Ontario
Country: Canada
Website: http://www.orangemodels.ca/