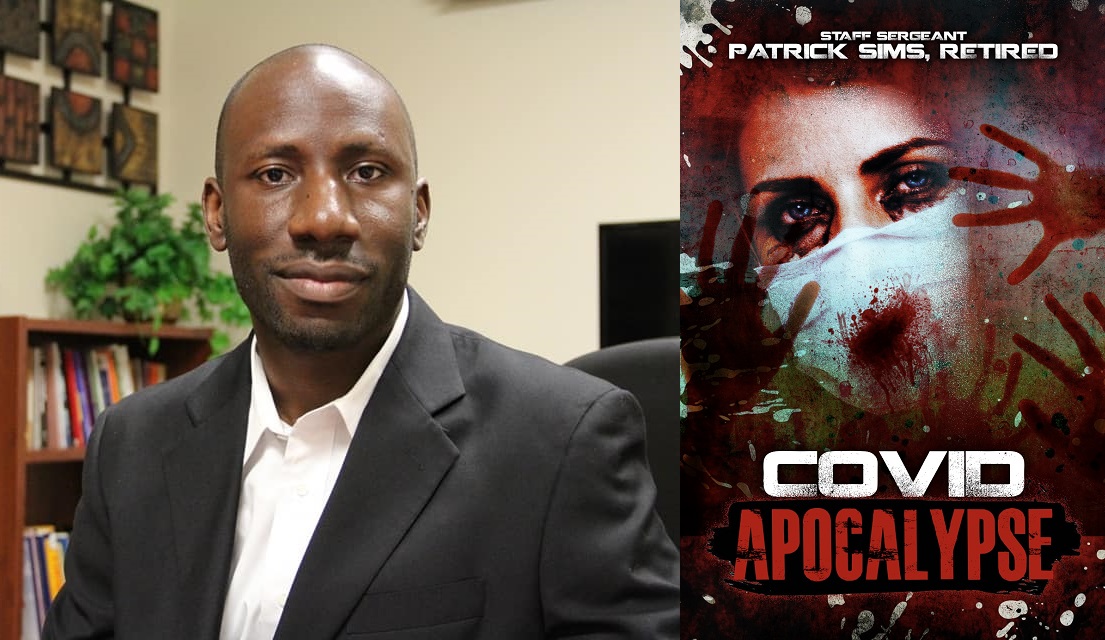 COVID APOCALYPSE and author PATRICK SIMS
Aleah Jean Publishing is delighted to announce the publication of the COVID APOCALYPSE book. A novella written by Staff Sergeant Patrick Sims (retired). Everyone, including critics, will surely love this book.
COVID APOCALYPSE - Book Launching!
From STAFF SERGEANT PATRICK SIMS, RETIRED and AleahJean PUBLISHING
A lot had changed since then, and though such a time felt so long ago, the changes had not necessarily been for the better. With the outbreak of yet another variant of the SARS-CoV-2 in 2025, which had been confirmed to be genetically combined and mutated with the Ebola virus, many countries quickly realized that better things could result from their foreign policy than World War 3. Even the supposed superpower states were reminded of their stark mortality in the presence of an even greater pandemic.
Praise for COVID APOCALYPSE:
"So glad I stumbled upon this gem!  You LOVE ZOMBIES??? And wanna look for an excellent read? I read ALOT of zombie apocalypse books but none like this. Covid apocalypse has movie written all over it. It keeps you hooked with the idea of having Covid mixed with Ebola and rabies that turns humans into ZOMBIES!! I can definitely see this happen in real life. It's a great story and I would highly recommend this book to any sci-fi/horror fanatic." – Amazon Reader
The book is available for purchase in print, audio and ebook formats. Purchase COVID Apocalypse on Amazon at https://www.amazon.com/Covid-Apocalypse-Patrick-Sims/dp/1737945053/
COVID APOCALYPSE
By Patrick Sims
Publisher: AleahJean PUBLISHING
Published: July 29, 2022
ISBN: 978-1737945055 (pb)
ISBN: 978-1737945062 (hc)
Genre: Post-Apocalyptic, Science Fiction, Horror
About the Author:
Staff Sergeant Patrick Sims (retired) was born into a family of 7 children and raised in Milwaukee, Wisconsin. He served for 13 years in the United States Air Force, being deployed to both Iraq and Afghanistan during his military career. He is the founder of Wounded Healers, LLC (wounded-healers.org) and Invisible Wounds, a nonprofit organization focused on healing the invisible wounds of war and active duty. Additionally, SSgt Sims supports active-duty members and veterans who combat anxiety. He is also invested in suicide prevention and other vital mental health services for current and former service members. Sgt Sims resides in Virginia with his wife. He is the father of two boys.
AleahJean PUBLISHING
301.386.9535
1300 Mercantile Lane, Suite 100-0, Largo, MD 20774
Media Contact
Company Name: BookBuzz
Contact Person: Amanda - PR Manager
Email: Send Email
Phone: 7065098422
City: New York
State: NY
Country: United States
Website: https://www.bookbuzz.net