The book beams light on the key topics and peculiar challenges faced by employees using stories from the renowned Aesop fables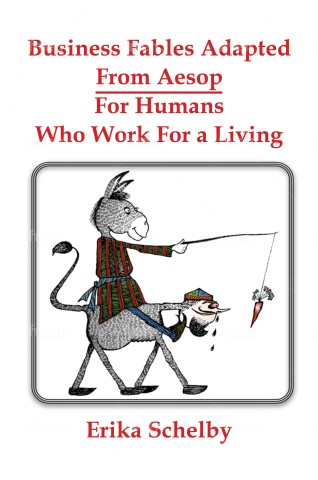 Tight schedules, difficult colleagues, demanding workloads, approaching deadlines, and the prevalent news about the state of the global economy can translate to acute pressure in the workplace. This pressure translates to reduced productivity, ill health, irritability, absenteeism, and burnout, to mention a few. It is pertinent that certain measures be established by employers to curtail this menace that plagues the workforce and relieve the employees to an extent. These measures also serve as a means to appreciate employees for the often outstanding and selfless service they render to their companies or employers daily.  At the same time, employees face news such as the Forbes 2022 list of The Richest People in the World or findings by Josh Bivens of the Economic Policy Institute that American CEO compensation rose by 1,460 percent since 1978 while ordinary U.S. workers gained just 18per cent — all adjusted for inflation.


Video Link: https://www.youtube.com/embed/oaGi84emmmQ
Erika Schelby, an author of non-fiction books, essays, and articles, understands the value of relieving pressures and recently wrote and released a book to that effect. Her latest book, Business Fables Adapted from Aesop for Humans Who Work for a Living, was written to offer a calming perspective to the edgy workforcein America by amusingly discussing modern-day happenings. Furthermore, the tales are relatable to employees as they are based on a range of contemporary workforce experiences such as the quirks of American corporate culture, assertiveness training, belt-tightening strategies, management fads, and the advantages of having a mentor, to name a few.
The stories in the book are short yet filled with tongue-in-cheek wisdom and written with undeniable wit, alongside life-applicable lessons. The inventive illustrations in Business Fables Adapted from Aesop for Humans Who Work for a Living are by the 19th century French caricaturist, J.J. Grandville. The book was written as a supporting commentary to the resilience of the working public, and as a means of escape into a funnier and more relaxed reality. Editors, journalists, commentators, and citizens concerned with the current political and economic conditions in the United States and the world will glean insights from Erika's potent book. Business Fables Adapted from Aesop for Humans Who Work for a Living will be officially released on the 25th of October 2022 on Amazon in Kindle and paperback formats. 
Besides her nonfiction books, Erika Schelby has also published essays and articles in various news outlets, including Salon, AlterNet, CounterPunch, New Europe, History News Network, Asia Times, Down To Earth, Pressenza in English, LA Progressive, and NationofChange, to name a few.
For more information, please visit: https://youtu.be/oaGi84emmmQ
Early Reviewers ARC link for downloading the book in PDF or EPub format: https://booksprout.co/reviewer/review-copy/view/92173/business-fables-adopted-from-aesop-for-humans-who-work-for-a-living
About Erika Schelby
Erika Schelby is a well-read writer, was the co-owner of a design-focused company, and  worked in management positions in the United States and Europe. She earned her B.A. (Phi Beta Kappa) and an M.S. degree from American universities She lives and writes in New Mexico and has her website at:  https://lookingforhumboldt.com
Media Contact
Company Name: Erika Schelby
Contact Person: Media Relations
Email: Send Email
Phone: 505 268 8928
Country: United States
Website: https://lookingforhumboldt.com