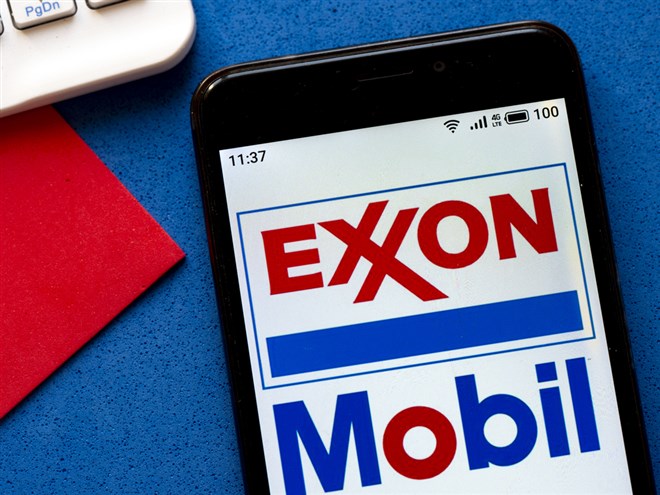 Shares of Exxon Mobil Corporation (NYSE:XOM) are up 1.7% in mid-morning trading after the company posted a record profit in their fourth-quarter and full-year 2022 earnings report. XOM stock had been down 3% in pre-market trading.  
Some of that was due to revenue coming in slighly below expectations. Also, it seems after Chevron Corporation (NYSE:CVX) announced a $75 billion share buyback program last week, investors were expecting Exxon Mobil to follow suit. They didn't and since the company had already increased its dividend in the prior earnings report, there weren't any new gifts for shareholders. 
Except for the $59 billion in profits the company brought in for the year. That number shattered the company's old record of $45.2 billion in net profit achieved in 2008.  
At that time, the catalyst was oil that hit $142 per barrel. By contrast, oil prices for the current quarter fell within a range of $70 to $90. That means this year's profits were driven by the extreme cost-cutting measures that the company undertook at the onset of the Covid-19 pandemic.  
The Results Could Have Been Even Better 
As impressive as the company's $59 billion in profits was, it also factored in a $1.3 billion earnings hit from a windfall tax imposed by the European Union. Speaking of windfall taxes, the record profits from Exxon Mobil is likely to raise the ire of the Biden administration that repeated calls for a windfall profits tax after Chevron reported earnings on January 27.  
The Technicals Look Favorable 
In mid-January, Kate Stalter observed that XOM stock had just crossed above its 50-day simple moving average. Since then, the stock managed to hit an all-time high of $117.78 but has fallen back since then. 
Still, the stock is showing a bullish pattern of higher highs and higher lows. In fact, the stock price bounced off its most recent low from January 25 early this morning and it looks like a clear path to a new record high.  
Is XOM Stock a Buy?  
For all this good news, XOM stock is now trading above the consensus price of analysts surveyed by MarketBeat. However, analysts haven't weighed in based on the recent earnings report. It's likely that the consensus estimate will be moving higher. I believe that because the price of oil is likely to benefit from two catalysts.  
First, is the reopening in China. While it's true that we don't know how much of a stockpile the country has, industry experts believe that at the very least the reopening sets a floor for oil that will support oil stocks. Second, at some point, the Biden administration will have to begin refilling the strategic petroleum reserve.  
And all this is happening as the U.S moves ever closer to spring when oil prices drift higher in anticipation of elevated demand for gasoline. Could that demand be muted this year? Possibly, but the consumer to date has shown remarkable resilience. And even if consumers aren't gassing up as much as in the past, analysts still expect aviation fuel to stay strong as consumers continue to prioritize travel above stuff.