Hong Kong Island, Hong Kong -

Hong Kong and Singapore residents with a love for caviar are urged to try out the easily accessible top quality offerings by Nomad Caviar. Readers can find out more about the company by visiting https://www.nomadcaviar.com.

Nomad Caviar's raison d'etre can be best summed up in its mission statement, which is to "bring the highest quality, sustainably farmed sturgeon eggs direct from the farm to your table so you can enjoy caviar the way it was meant to be." Established in late 2020, Nomad Caviar has succeeded in living up to the original vision that inspired its founder, Jason Cohen.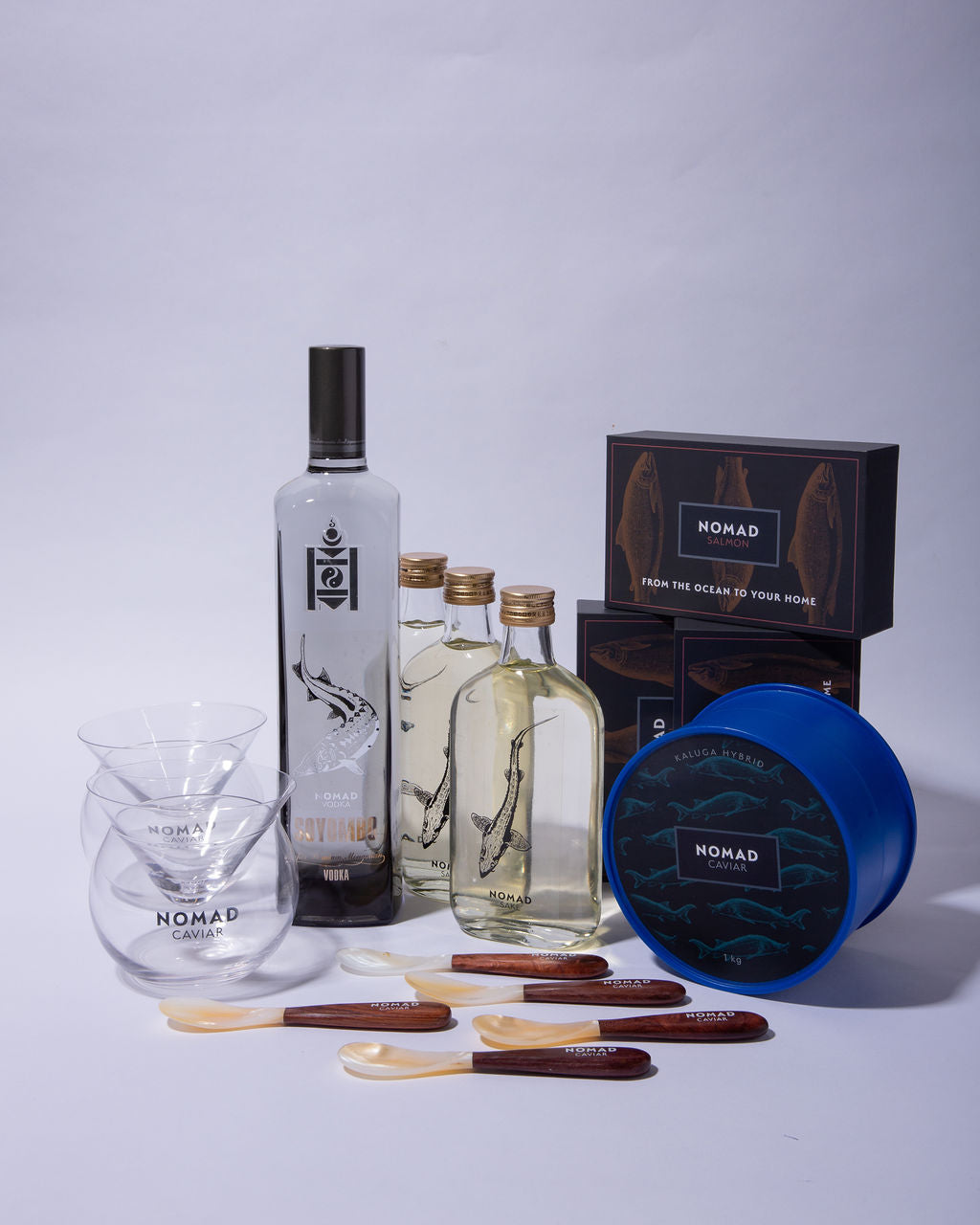 "I was hosting dinners for my friends and family during the pandemic in Hong Kong," says Jason, "and found myself shelling out an increasing amount of money every week for high-quality caviar. It was then that I realised just how prohibitively expensive the retail versions of the delicacy are. When you look at the prices that customers pay for caviar off the store shelves, it is no wonder that they look at it only as a once-in-a-while indulgence. As someone who loves its complex flavour profile and wants everyone to experience it for themselves, I then set out to make caviar more accessible for a wider audience."
In his quest to procure the highest quality caviar in bulk, Jason partnered with the best sturgeon farms in China. The company's philosophy to cut down the middleman worked wonders as his business grew and he soon started ordering hundreds of kgs of caviar for his customers. Jason recalls receiving his first major order: "I'll never forget the first day because the product came in at 10pm on October 31st. My birthday is November 1st, and I was having a Halloween dinner when customs rang me and said my caviar had arrived. So, from midnight until 3am on the morning of the 1st, I was taking delivery and doing all the labelling for tins."
Nomad Caviar now offers two highly popular caviar varieties, Kaluga Hybrid Caviar, and Ossetra Caviar, and a ton of complementary caviar-themed gift sets for sale on its online store. The two varieties of caviar can be purchased in bundles of two 250-gram tins or packs of 500 grams, 1 kg, and 1.7 kg. The gift sets come bundled with food items and utensils that enhance the caviar dining experience.
Kaluga sturgeons are farmed as a sustainable alternative to the European sturgeon which is currently an endangered species. Bred from a union of two sturgeons native to China's Amur River Basin - the Huso dauricus (a cousin to Beluga) and Acipenser schrenckii (Amur), Kaluga Hybrid caviar boasts large firm beads and bronze colour packs. The caviar is loved for its full flavour with notable minerality. The Kaluga Hybrid caviar is now available for customers in Singapore to enjoy as well, and the company has plans for further expansion.
Ossetra caviar comes from sturgeon fish that originate in the Caspian Sea. Sought after for its versatility, Ossetra caviar is considered second only to premium Beluga caviar. However, it is much more accessible, as the mature Acipenser gueldenstaedtii sturgeon it comes from is raised in sustainable aquaculture farms across China. Ossetra caviar has a firm, medium-sized roe, with colours ranging from black to dark brown and a robust flavour.
"It took a while to find partner farms that could supply the quality of caviar in the quantities that we were looking for," says Jason. "We also insisted that they follow sustainable practices when harvesting the caviar. It is something that we value tremendously and one of the main reasons why our customers choose to buy from us. It is with their support that we have been able to continue our mission to change the perception of caviar from a luxury food item to something that everyone should be able to enjoy more frequently."
For more details about Nomad Caviar's enticing caviar lineup, readers are urged to visit the company's website where they can also place an online order https://www.nomadcaviar.com/collections/all.
###
For more information about Nomad Caviar, contact the company here:

Nomad Caviar
Jason Cohen
+852 9773 2233
hello@nomadcaviar.com
8/F, 8 On Wo Lane, Central, Hong Kong