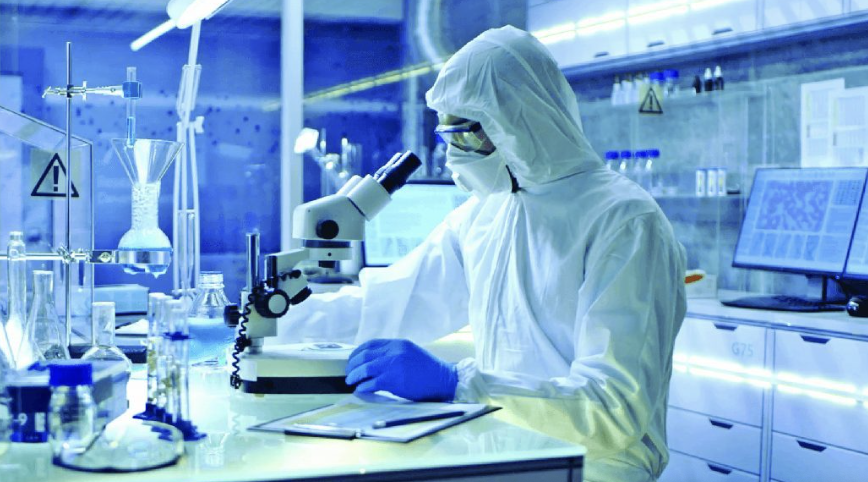 PESG Research is proud to present commentary on the unique opportunities presented in the development of innovative delivery systems in the billion-dollar pain market, featuring InnoCan Pharma (CSE: INNO, FSE: IP4), a leading industry player.
Pain has many faces: from the occasional headache to acute pain caused by sports or accidents, to a chronic condition or one associated with a disease. Until a few years ago, pain patients were mostly treated conventionally. That is, with special devices, over-the-counter drugs such as paracetamol, ibuprofen and Voltaren, or with strong opioid analgesics such as fentanyl, buprenorphine, alfentanil or hydromorphone. However, the latter in particular, are usually not suitable for long-term use due to their risks and side effects.
For this reason, it is extremely positive that cannabis and cannabinoids have been increasingly used in pain therapy for some years now as drugs with relatively few side effects. In this context, the Canadian-Israeli company Innocan Pharma (CSE: INNO, FSE: IP4) is researching and developing innovative CBD-based active ingredients and forms of administration that could shake up the billion-dollar market for pain management.
Chronic Pain: a Billion-Dollar Market
In particular, patients who refuse or can no longer tolerate common pain medications, or for whom pain medications no longer work, could benefit from CBD therapy. These include, for example, patients with: Osteoarthritis, diabetes mellitus, Fibromyalgia, Rheumatism (rheumatoid arthritis), Back problems, and more.Since pain can be an unpleasant to agonizing "side effect" of many diseases, the global market for painkillers is enormous and is expected to grow in the coming years due to demographic change.
The global analgesics market reached a value of almost USD 47 billion in the year 2020. The analgesics market is further expected to grow at a CAGR of 4% between 2022 and 2027 to reach a value of almost USD 59.5 billion by 2026.
Traditional Analgesics Market Struggles with Restrictions
The projected growth is mainly based on the aging population worldwide, as disease incidence increases with age. At the same time, the market for opioid painkillers is increasingly restricted by legislation. In the USA, for example, the judiciary has been cracking down on unlawful distribution methods in the industry in recent years. As a result, market leaders such as GlaxoSmithKline and Pfizer have had to set aside millions in provisions for litigation related to the marketing of Bextra, a painkiller that has since been withdrawn from the market, and other products. Drug regulators such as the EMA also repeatedly restrict or outright ban the use of certain drugs for pain management.
Injectable CBD as a "Gamechanger" in Pain Management
The aforementioned restrictions, combined with projected high market growth, could play into the hands of cannabis active ingredients in the context of pain management. After all, in addition to THC, which is available by prescription, the hemp plant contains a total of over 100 active ingredients. Of medical interest and now the focus of research is therefore also cannabidiol (CBD), which, unlike THC, does not act via opioid receptors and is therefore unlikely to be addictive or intoxicating.
Cannabis or CBD have advantages that other active ingredients do not: The body itself produces very similar substances - the so-called endocannabinoids. They exert their effect via various receptors that are also receptive to ingested cannabis active ingredients. The CB1 receptor is found in the central nervous system and many other organs. It relieves anxiety, stress, restlessness and: pain.
However, since CBD is usually administered orally or locally, a problem arises: bioavailability is greatly reduced by the "detour" via the liver and the digestive tract. Innocan Pharma has therefore developed and filed a patent that transports the valuable active ingredient in the patient's body to exactly where it is needed and remains detectable in the blood plasma for significantly longer. This innovative technology is called the LPT platform. It involves injecting the patient with CBD encapsulated in liposomes, which has shown high efficacy and duration of action in initial, preclinical studies with dogs suffering from chronic pain.
For Innocan Pharma's Liposomal Cannabinoids product category, two patent families are currently in advanced stages of development; filing is entering the national phase in the US, EU, CA, CN, IN, IL and JP. Strategically, Innocan Pharma plans to firstly collaborate with an animal health pharmaceutical company to commercialize the first, approved CBD drug for the treatment of companion animals. Second, to expand phase 1 human data targeting in the drug development process, followed by collaboration with pharmaceutical companies for the next stages of development of a drug for human use.
PESG Research is a digital thought brand under The Future Markets Research Tank, offering commentary and exploration into the current and future state of the Pharma, BioTech and Sustainability industries. Click here to read our disclaimers. [Please Note: the products mentioned are THC-free and/or compliant with the 2018 Farm Bill].
Media Contact
Company Name: PESG Research
Contact Person: Media Relations
Email: Send Email
Country: United Kingdom
Website: https://www.pesgresearch.com/