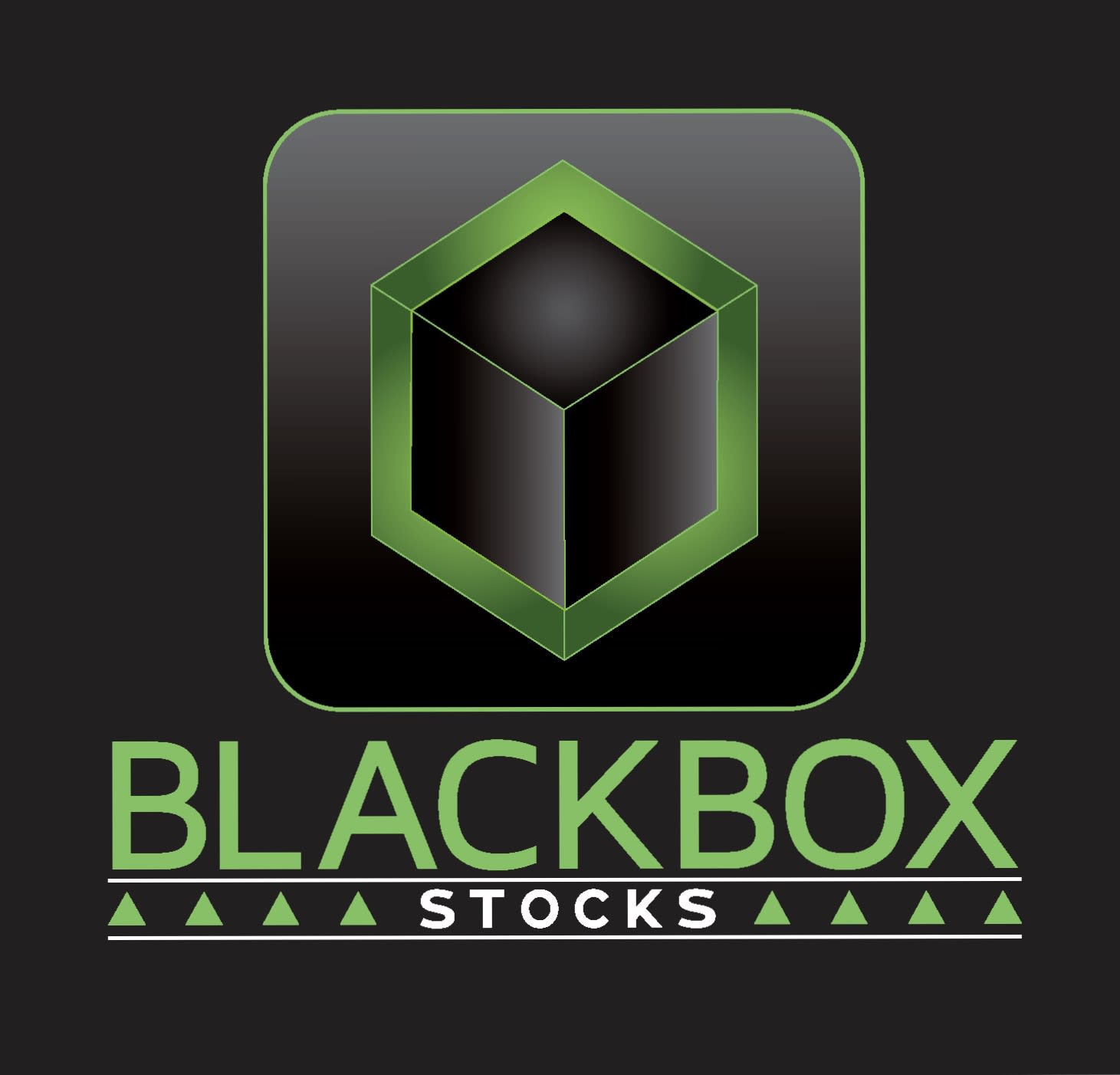 Blackboxstocks' record-setting results, bullish guidance, and short-sellers seeking cover continue to drive share prices higher
Blackboxstocks Inc. (NASDAQ: BLBX) shares are continuing their run, adding 18%* to its gains and contributing to a more than 74% increase since the last week in March. The jump is warranted. BLBX reported best-ever revenues, a surge in user engagement, and a robust balance sheet supported by more than $10 million in cash at the end of Q4. The better news for investors- guidance is decidedly bullish, setting expectations for more of the same record-setting performances to continue through the remainder of 2022. But excellent news for some isn't necessarily good for all. (*share price of $3.56 at market close on 4/14/22)
The results and commentary apparently caught short-sellers off guard, igniting a short-squeeze that saw volume eclipse more than 2.5X BLBX's share float. Still, more financial pain may be inflicted, with BLBX's tiny float and revenue-generating momentum enough to fuel another expensive lesson to the exposed short positions. And that's not bullish exuberance; it's a sentiment based on BLBX being in its best place in history to deliver exceptional operating performance for the remainder of the year.
So, what happened to start the rally? A lot.
Record-Setting Growth Across The Board
Foremost, BLBX delivered its best operating quarter ever. In fact, its Q4 and twelve months results were, in a word- phenomenal. Total Q4 revenue surged by 62% on a comparative basis, reaching a best-ever $1,687,237. The excellent news continued. For the year, BLBX posted an 82% increase in revenues to $6,112,324 over 2020, also scoring record levels. That alone is worthy of driving share prices higher. But, there was still more to like.
Gross margins in Q4 dollar terms surged by 105%, resulting in $1,110,834 in revenues compared to $542,538 in the fourth quarter of 2020. Better still, gross margin for all of 2021 delivered $4,260,969, an increase of 97%, compared to $2,166,243 scored in 2020. And expect those trends to continue. BLBX said gross margins stood at 69.7% at the end of last year, meaning that about seven of every ten dollars earned falls faster toward the bottom line. Those playing for the trifecta weren't disappointed, either. That ticket was completed after BLBX reported an exponential boost to its balance sheet.
Reaching another highest-ever mark, BLBX ended 2021 with cash and marketable securities totaling $10,442,379, compared to $972,825 at the end of 2020. That 974% increase included proceeds from its initial public offering in November 2021.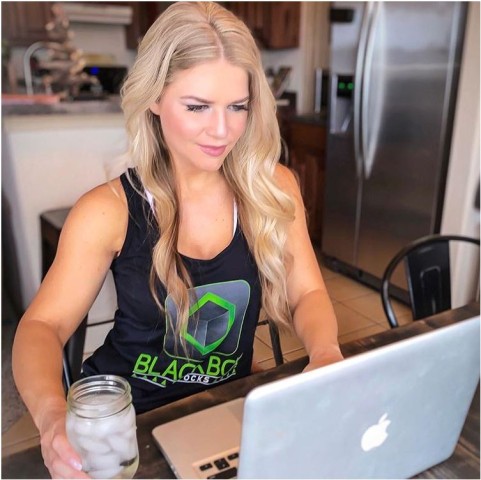 A Confluence Of Positives
Of course, results become historical. And no matter how impressive, investors want a glimpse into the future. BLBX management also delivered there, guiding that its operational momentum across the board can score additional sets of "best ever's." As a result, longs gain and shorts will likely feel pain, especially if BLBX continues to accelerate membership growth to fuel record revenue and gross margin growth. With economies of scale in play, its impressive 69.7% gross margin could spike to the mid-70% range. If so, the company may do more than squeeze shorts dry; they can become a cash cow for the longs in the process.
That presumption isn't rooted in pure speculation. BLBX CEO Gust Kepler helped justify the sentiment, saying, "2021 was a pivotal year for Blackbox. We nearly doubled our revenue from 2020, and we have set our sights on continuing this trajectory in 2022. Armed with the proceeds from our initial public offering last November, we are focused on growing our core business and continuing to introduce new and innovative products to the market."
Remember, too, BLBX announced a share buyback program, which could have enough firepower to cut the trading float in half. If they took advantage of prices at the $1.80 level, they certainly dent the O/S count. BLBX had only about 7.6 million shares in the float from its 13.19 million outstanding at the announcement. Utilizing up to $2.5 million to buy back shares could have quite an impact on turning EPS sooner than later.
Running Higher, Faster
Indeed, the price surge since March isn't really about the shorts. While they may be fueling the pace of appreciation, the kudos go to BLBX management. After all, in addition to creating, developing, and marketing the potentially best trading tool in the market, they monetized it. Moreover, that monetization is increasing by the day. Deservedly so.
BLBX is one of the few, perhaps only, financial technology and social media hybrid platform offering real-time proprietary analytics and news for traders of all levels of stock and options. Its web-based software employs "predictive technology" enhanced by artificial intelligence to find volatility and unusual market activity that may result in the rapid change in a stock or option price. The better news for investors is that it's always working. The Blackboxstocks platform continuously scans the NASDAQ, New York Stock Exchange, CBOE, and all other options markets, analyzing over 10,000 stocks and up to 1,500,000 options contracts multiple times per second. It's user-friendly, too, offering users a fully interactive social media platform integrated into an easy-to-use dashboard, enabling them to exchange information and ideas quickly and efficiently through a live shared network. It's one of the recent upgrades.
Blackboxstocks recently integrated a live audio/video feature allowing its members to broadcast on their own channels to share trade strategies and market insight within the Blackbox community. In other words, the dynamic feature facilitates a kind of chat room where even novice investors can be part of a group of experts. It's a service making the BLBX platform appreciably more desirable to traders of any level. By the way, it has plenty of reach. The platform enjoys a growing base of users that spans 42 countries; current subscription fees are $99.97 per month or $959.00 annually.
Priced well within reach, it's actually a small price to pay for what's embedded into the platform. There's quite a bit.
Partnerships With Industry-Leader
In fact, a working partnership with industry-leading TradeStation has led users to refer to Blackboxstocks as a Robinhood ($HOOD) platform on steroids. Several reasons why stand out.
The most significant is that the combined Blackboxstocks/TradeStation platform does much more than facilitate trades. While indeed providing that function, it also goes well beyond the expected. A core feature is that the combined BLBX/TradeStation platform offers users a Quick-Click feature that loads proprietary automated alerts for options contracts through a simple two-click process. That feature saves traders critical time on order entry and execution with lightning-fast execution speed. Still, there's much more to appreciate.
Users also benefit from real-time Blackbox trading alerts and from TradeStation's discounted trading rate with no ticket fee to Blackbox members using the Quick-Click feature. Thus, investors save the two most valuable assets in trading, time and money. But, there's more to keep user attention.
Perhaps the most attractive feature of the platform is that it uses the most current technology, including AI, to do almost all of the pre-trade legwork for its users. And it does so with speed and precision, running thousands of scans at a millisecond pace to provide users proprietary options alerts or options flow data. But not only does it find trade opportunities, but it also sets it up to execute. Once an optimum trade is scored, users only need to click the mouse on the highlighted trade button to run orders at speeds usually reserved for institutional traders. Thus, while the working relationship with TradeStation has been called transformative for BLBX and helped create a "platform on steroids" for stocks and options investors, it can be a game-changer to build portfolio value.
That didn't happen by accident. It is a result of intention. And that intention is helping to create a near-term revenue-generating juggernaut.
Milestones To Catalysts
That's not too aggressive a statement, either. BLBX is doing everything right to create and enhance shareholder value. Record-setting financial performance ahead of planned upgrades is a further testament to how powerful this brand can become. It's also good to know that BLBX shares can rally on updates, and with the groundwork laid to make its platform even better in 2022, there may be plenty of milestones reached in the coming weeks and quarters.
The excellent part of milestones, though, is that they can become catalysts. And that appears to be happening as BLBX shows it can turn ambition into dollars and transform work from prior quarters into record-setting results. Perhaps the best contributing factor to the BLBX investment proposition is that it's still in its early innings for growth despite its phenomenal achievements. Better yet, being well-capitalized, having industry-best working partnerships, and revenue-generating momentum pushing more stellar results may keep them at-bat for quite a while. Investors should like that proposition. After all, if BLBX keeps hitting reports out of the park, its share price will likely follow.
Disclaimers: Hawk Point Media, llc. is responsible for the production and distribution of this content. Hawk Point Media, llc. is not operated by a licensed broker, a dealer, or a registered investment adviser. It should be expressly understood that under no circumstances does any information published herein represent a recommendation to buy or sell a security. Our reports/releases are a commercial advertisement and are for general information purposes ONLY. We are engaged in the business of marketing and advertising companies for monetary compensation. Never invest in any stock featured on our site or emails unless you can afford to lose your entire investment. The information made available by Hawk Point Media, llc. is not intended to be, nor does it constitute, investment advice or recommendations. The contributors may buy and sell securities before and after any particular article, report and publication. In no event shall Hawk Point Media, llc. be liable to any member, guest or third party for any damages of any kind arising out of the use of any content or other material published or made available by Hawk Point Media, llc. ., including, without limitation, any investment losses, lost profits, lost opportunity, special, incidental, indirect, consequential or punitive damages. Past performance is a poor indicator of future performance. The information in this video, article, and in its related newsletters, is not intended to be, nor does it constitute, investment advice or recommendations. Hawk Point Media, llc. strongly urges you conduct a complete and independent investigation of the respective companies and consideration of all pertinent risks. Readers are advised to review SEC periodic reports: Forms 10-Q, 10K, Form 8-K, insider reports, Forms 3, 4, 5 Schedule 13D. For some content, STM, Llc., its authors, contributors, or its agents, may be compensated for preparing research, video graphics, and editorial content. Hawk Point Media, llc. has been compensated up to ten-thousand dollars cash via wire transfer by a third party to produce and syndicate content for Blackboxstocks, inc. for a period of one month. As part of that content, readers, subscribers, and website viewers, are expected to read the full disclaimers and fniancial disclosures statement that can be found on our website. The Private Securities Litigation Reform Act of 1995 provides investors a safe harbor in regard to forward-looking statements. Any statements that express or involve discussions with respect to predictions, expectations, beliefs, plans, projections, objectives, goals, assumptions or future events or performance are not statements of historical fact may be forward looking statements. Forward looking statements are based on expectations, estimates, and projections at the time the statements are made that involve a number of risks and uncertainties which could cause actual results or events to differ materially from those presently anticipated. Forward looking statements in this action may be identified through use of words such as projects, foresee, expects, will, anticipates, estimates, believes, understands, or that by statements indicating certain actions & quote; may, could, or might occur. Understand there is no guarantee past performance will be indicative of future results. Investing in micro-cap and growth securities is highly speculative and carries an extremely high degree of risk. It is possible that an investors investment may be lost or impaired due to the speculative nature of the companies profiled.

Media Contact
Company Name: Hawk Point Media
Contact Person: Ken Kellis
Email: info@hawkpointmedia.com
Phone: 3057806988
City: Miami Beach
State: Florida
Country: United States
Website: https://blackboxstocks.com/