Arlington, TX - Summit SEO LLC is an internet marketing agency focused on helping brands and businesses to drive qualified traffic to their websites and Google profiles. The agency has been open for over half a decade and has consistently delivered results that boost clients' online presence and revenue generation.
The internet marketing agency leverages its in-house team of experts who rely on experience, data-driven strategies, and the latest industry techniques to improve clients' search engine ranking, drive traffic, and boost revenue generation.
Founded by Ramesh Ghimire, a leading SEO expert and founder of SmallBusinessHelpDFW, the agency promises the best experience, great rankings, and a team of top SEO experts who serve as the client's in-house marketing department.
Ramesh Ghimire, founder of Summit SEO LLC and SmallBusinessHelpDFW, has been helping small businesses and nonprofits in the Dallas-Fort Worth area achieve their marketing goals since 2017. With a degree in Communications Technology from the University of Texas at Arlington, he has scaled many businesses by providing full-service digital marketing solutions that are tailored for their needs. His goal is to provide excellent internet marketing solutions to businesses of all sizes, ensuring that they get the results needed for core metrics like online visibility, lead generation, and revenue growth.
Originally from Nepal, Ghimire moved to the United States in 2006 and settled in Arlington, Texas, making it his new home. As an active member of the community, Ghimire belongs to key associations and entities in the area, including the Greater Arlington Chamber of Commerce and the HEB Chamber. He also serves on the board of directors for the Nepalese American Chamber of Commerce and has been a dedicated volunteer for nonprofit organizations such as HDNP International and DFP International.
Describing his passion for helping small businesses achieve their scale-up and revenue dreams, Ghimire said: "I believe that small businesses are the backbone of our economy, and I'm passionate about helping them succeed, whether it's through SEO, social media marketing, or website design. My team and I are committed to providing our clients with the tools and resources they need to thrive in today's competitive digital landscape."
Summit SEO LLC delivers a wide range of internet marketing solutions to help businesses achieve their dreams. The agency can be reached for all needs relating to web development, reputation management, SEO, business listing and listing management, customer loyalty solutions, as well as lead generation services.
For more information about Ramesh Ghimire and his marketing agencies, please visit SmallBusinessHelpDFW.com and SummitSeo.net. Ramesh Ghimire can provide good strategies for all businesses, including nonprofits. For additional information, contact the internet marketing agency by calling (817) 752-5539. Summit SEO LLC is headquartered in Arlington, Texas, and serves clients all over the world.
Media Contact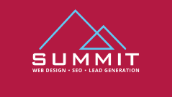 Company Name
Summit SEO LLC
Contact Name
Ramesh Ghimire
Phone
(817) 752-5539
City
Arlington
State
Texas
Postal Code
76005
Country
United States
Website
https://summitseo.net/