MONTREAL, May 15, 2023 (GLOBE NEWSWIRE) -- Lightspeed Commerce Inc. (NYSE: LSPD) (TSX: LSPD), the one-stop commerce platform for merchants around the world to simplify, scale and create exceptional customer experiences, is proud to announce its participation at the National Restaurant Association Show in Chicago, IL, from May 20th-23rd. Attendees can expect to receive access to compelling hospitality trend data from Lightspeed's most recent State of the Hospitality Industry report that discusses industry priorities including automation, sustainability, staff retention, and more.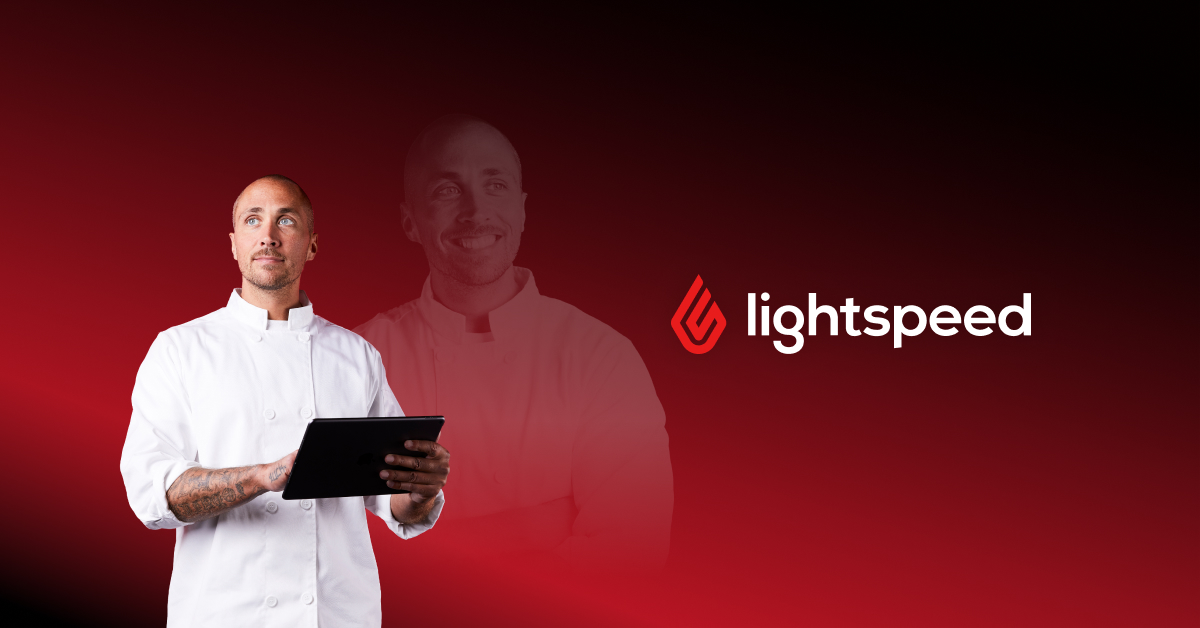 Lightspeed will showcase the latest advancements to its constantly evolving flagship hospitality platform, Lightspeed Restaurant, including its industry-leading insights module, Lightspeed Advanced Insights, which leverages unified payments to help ambitious, customer-focused restaurants make data-driven decisions about their business. Lightspeed Restaurant is equipped with easy-to-understand dashboards that automatically track every transaction, telling restaurant operators which menu items are hits and where their staff excels to help them maximize sales and strengthen connections with valued guests.
"We are thrilled to be back at the National Restaurant Association Show," said Peter Dougherty, GM of Hospitality at Lightspeed. "The event provides us with a great opportunity to connect with restaurant operators around the world and demonstrate how we can partner together to help accelerate revenue growth while providing the best guest experience."
The National Restaurant Association Show is the premier event for the restaurant industry, drawing in more than 66,000 attendees and 2,000+ exhibitors each year. Lightspeed Restaurant will be on display at Booth #6651. Product experts will be offering live demonstrations of features like Advanced Insights, Order Anywhere, Automated Inventory, Lightspeed Payments and more.
"We're doubling down on our opportunity to build relationships with global restaurateurs and look forward to hosting an exclusive, invite-only event alongside partners 7shifts, Fresh KDS, Otter and Davo by Avalara," said Peter Dougherty. "A panel of experts from each of our partners will discuss how to elevate the guest experience to drive success, followed by a fireside chat with Lightspeed customer, Atomic Hospitality Group."
Lightspeed powers the world's best restaurants, including: Daniel Boulud Group (NYC), Atomic Hospitality Group (Chicago), Alinea Group (Chicago), Canlis (Seattle), Five Guys (Canada), Big Mamma (Europe), Kei (Paris) and Maybe Sammy (Sydney), and is now available in the United States, Canada, the United Kingdom, France, Belgium, the Netherlands, Switzerland, Germany, and Australia. Learn more about Lightspeed Restaurant on our website and see it in action here.
About Lightspeed
Powering the businesses that are the backbone of the global economy, Lightspeed's one-stop commerce platform helps merchants innovate to simplify, scale and provide exceptional customer experiences. Our cloud commerce solution transforms and unifies online and physical operations, multichannel sales, expansion to new locations, global payments, financial solutions and connection to supplier networks.
Founded in Montréal, Canada in 2005, Lightspeed is dual-listed on the New York Stock Exchange (NYSE: LSPD) and Toronto Stock Exchange (TSX: LSPD). With teams across North America, Europe and Asia Pacific, the company serves retail, hospitality and golf businesses in over 100 countries.
For more information, see www.lightspeedhq.com.
Follow us on social media: LinkedIn, Facebook, Instagram, YouTube, and Twitter.
Forward-Looking Statements
This news release may include forward-looking information and forward-looking statements within the meaning of applicable securities laws ("forward-looking statements"). Forward-looking statements are statements that are predictive in nature, depend upon or refer to future events or conditions and are identified by words such as "will", "expects", "anticipates", "intends", "plans", "believes", "estimates" or similar expressions concerning matters that are not historical facts. Such statements are based on current expectations of Lightspeed's management and inherently involve numerous risks and uncertainties, known and unknown, including economic factors. A number of risks, uncertainties and other factors may cause actual results to differ materially from the forward-looking statements contained in this news release, including, among other factors, those risk factors identified in our most recent Management's Discussion and Analysis of Financial Condition and Results of Operations, under "Risk Factors" in our most recent Annual Information Form, and in our other filings with the Canadian securities regulatory authorities and the U.S. Securities and Exchange Commission, all of which are available under our profile on SEDAR at www.sedar.com and on EDGAR at www.sec.gov. Readers are cautioned to consider these and other factors carefully when making decisions with respect to Lightspeed's subordinate voting shares and not to place undue reliance on forward-looking statements. Forward-looking statements contained in this news release are not guarantees of future performance and, while forward-looking statements are based on certain assumptions that Lightspeed considers reasonable, actual events and results could differ materially from those expressed or implied by forward-looking statements made by Lightspeed. Except as may be expressly required by applicable law, Lightspeed does not undertake any obligation to update publicly or revise any such forward-looking statements, whether as a result of new information, future events or otherwise.
For further information: Media Contacts: Canada: Victoria Baker, NKPR - victoriab@nkpr.net; USA: Jennifer Fugel, Newsmaker Group- jfugel@newsmakergroup.com; Lightspeed Media Relations - media@lightspeedhq.com; Investor Relations: Gus Papageorgiou, Lightspeed Investor Relations - investorrelations@lightspeedhq.com
A photo accompanying this announcement is available at https://www.globenewswire.com/NewsRoom/AttachmentNg/a270680c-6136-4d28-a649-288704da7304