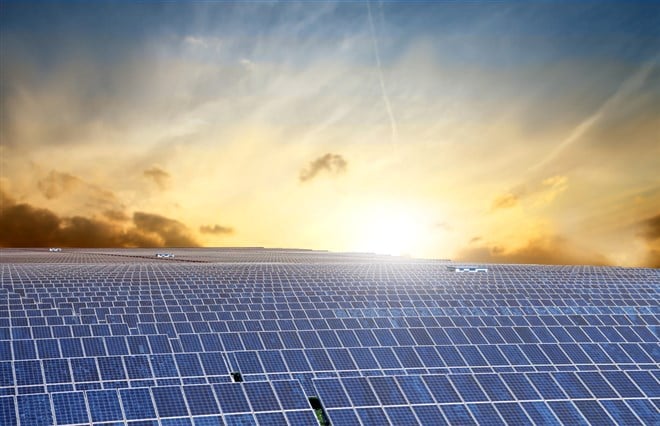 The JinkoSolar Holding Co (NYSE: JKS) stock price has gone on a bender to welcome the new year.
Shares of the solar panel manufacturer climbed 45.83% from 5 Jan to the end of yesterday's trading session. The rally was also met with rising trading volumes that rose higher yesterday. 2.64 million shares were traded on 6 Jan, while almost double the amount of shares swapped hands on 11 Jan at 4.22 million.
To put this rally in perspective, the S&P 500 gained 4.24% from 5 Jan to the close of yesterday, suggesting some company-specific events served as the rally's impetus.
Indeed, there have been a few important developments in the company's fundamentals amid its share price surging upwards. So let's cover the highlights.
What happened at JinkoSolar ?
JinkoSolar was awarded a solar project near the tail end of last year for the Santa Luzia Complex renewable energy project in Paraíba state, Brazil.
The company will ship 522MW worth of solar power modules to help the area run on clean energy sources. Once the panels are shipped and fully operational, the total output from the wind and solar farm is expected to be in the range of 1.2 GW.
Then, on 10 Jan, the company unveiled variants of its solar panel units. These products were described as having "record efficiency ratings" that range from 22.27 to 23.23 percent in their conversion of solar power to electricity.
Other events that coincided with the rally in its stock price included China's reopening after years of oppressive restrictions due to zero-COVID policies. It has been theorized that lifting these restrictions will usher in a massive rebound in the country's economic activity, as observed in the United States markets and in specific sectors such as tourism.
It should be noted that China was outlined as a vital regional operating segment for the growth of JinkoSolar's topline in its third-quarter results published last year. Sales to the region increased 5 times year over year, so lifting restrictions in the company could become a major tailwind for the company's sales moving forward.
What's next for JinkoSolar ?
JinkoSolar also said it expects the raw material costs of its solar panels to decrease this coming year.
China is producing more polysilicon, a special material used to make solar products. This means more solar energy devices can be made and used in China. The report said there is also a lot of demand for solar energy in China, and it looks like more than 40 thousand megawatts of solar energy will be produced there in the fourth quarter.
The price of polysilicon, used to make solar panels, is staying high now because the demand for them is also high. This year, the price is expected to go down because more polysilicon will be available, which is also attributable to China's reopening.
In terms of JinkoSolar's technicals, the recent price rally means there is a downside expectation that its share price will fall lower. The MarketBeat consensus price target shows a downside of 0.1% at the time of writing. However, it should also be noted that the firm's earnings per share (EPS) are expected to double from $3.06 to $6.18 per share in the coming year.
While the stock's rating is a hold, this may be deceptive. The sudden reopening of China and the company's strong outlook could mean that analysts will readjust their models to consider a greater upside potential. Indeed, Roth Capital Partners upgraded their stock rating from Hold to Buy yesterday so that Wall Street may be coming to grips with its recent performance.
The Rally at JinkoSolar 
With China being one of the company's most important operating segments, this could be great news for investors considering buying a stake in the company. It may also partially explain the sudden enthusiasm about this stock, supported by significant improvements in its outlook and fundamentals.
The company has yet to officially dip into overbought territory per the RSI. Still, the latest candle that touched the upper Bollinger Band showed signs of indecision through its long wick. A reversion back to its daily mean price of $46.49 is expected.