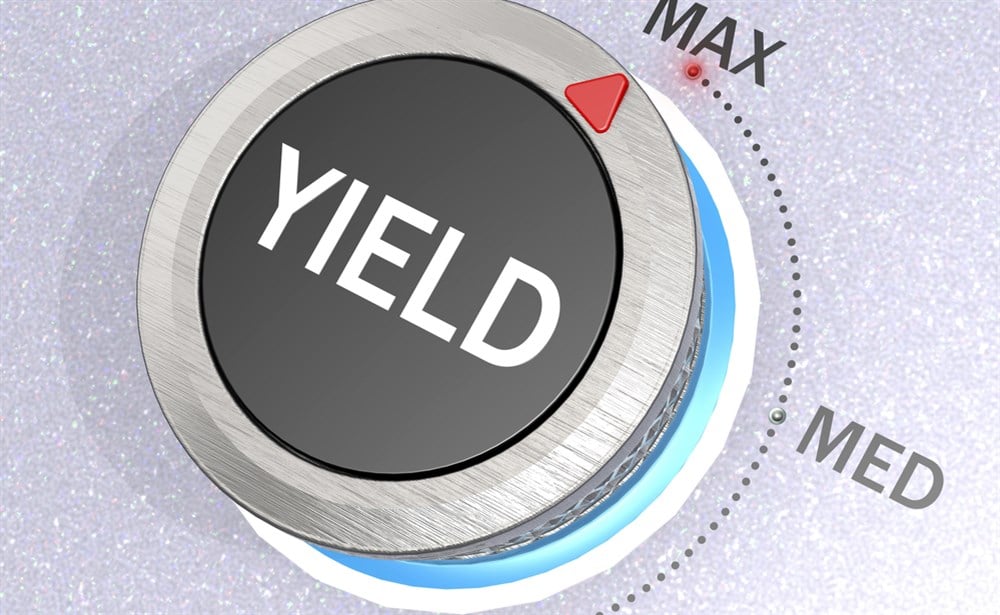 In an ever-evolving world of investments, and increased uncertainty in global markets, owning or investing in high dividend yield stocks has emerged as an enticing avenue for investors seeking a stable income and long-term wealth creation. Such stocks, often belonging to companies with solid cash flows, offer investors the potential to enjoy regular dividend payments that can significantly increase their overall returns.
Beyond passive income, investing in high dividend yield stocks could also provide a cushion against potential market volatility, acting as a reliable anchor during uncertain times.
Whether you're a novice or a seasoned investor, looking at the three stocks discussed below or similar high dividend yield names might be worthwhile to explore the rewards of ownership and the potential for compounding growth.
Three High-Dividend Yield Stocks
Southern Copper (NYSE: SCCO) is a mining company headquartered in Phoenix, AZ. The company engages in mining, exploring, smelting, and refining copper and other minerals in Peru, Mexico, Argentina, Ecuador, and Chile.
Southern Copper reported EPS of $1.05 for the first quarter, beating estimates by $0.01. The stock is up 17.98% YTD and 38.35% over the previous year.

SCCO has a dividend yield of 5.61% and an annualized 3-year dividend growth of 29.81%. Its dividend yield of 5.61% is greater than the average of 4.62% of its competing material companies and 3.86% of NYSE. Its annualized 3-year dividend growth is also more significant than the average of material companies, 13.58%, and NYSE companies, 6.08%.
Camping World (NYSE: CWH) and its subsidiaries retail recreational vehicles (RVs) and related products and services. The company operates in two segments, Good Sam Services and Plans and RV and Outdoor Retail. CWH provides a portfolio of services, protection plans, products, and resources in the RV industry.
The company released its first-quarter earnings in May and topped estimates of $0.02 when it reported EPS of $0.14. YTD, CWH is up 23.75% and 17.68% over the previous year.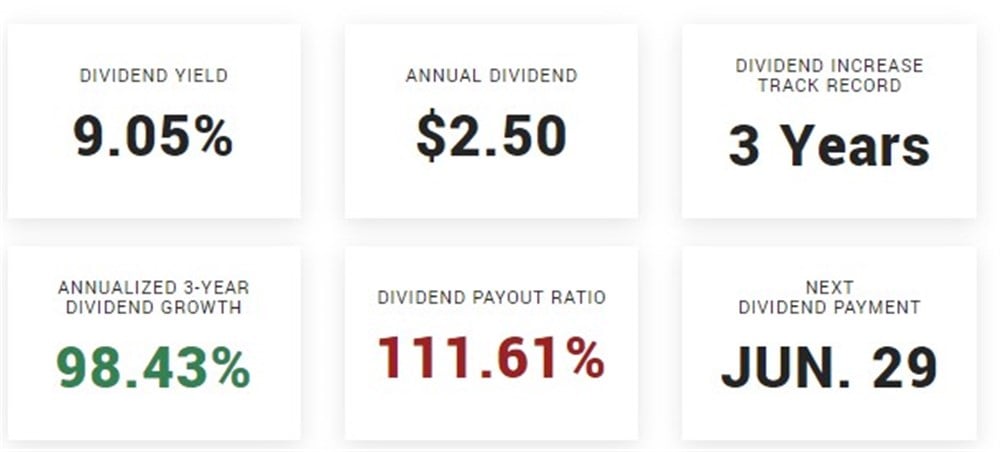 The company has a dividend yield of 9.05%, which is far greater than the average dividend yield of other discretionary companies, 2.93%, and NYSE companies, 3.94%. Its annualized 2-year dividend growth is 98.43%, far greater than the 7.73% of discretionary companies and 6.23% of NYSE companies. Since Q1, 2022, the company's quarterly dividend payment has been $0.625.
New York Community Bancorp (NYSE: NYCB) is New York Community Bank's holding company, the nation's 47th largest financial institution. The bank specializes in real estate and consumer accounts and has limited exposure to other business banking forms.
NYCB reported revenue of $652 million for the first quarter, up 88.4% YoY, and EPS of $0.23 compared with $0.32 in the same period last year. The analysts' consensus estimate for Q2 is $0.28 EPS.
Shares of NYCB have recovered well after a brief dip below support at $8 on fears of the regional banking crisis. YTD, the stock is up 21.74% and 14.80% over the last year.
The company has a dividend yield of 6.49% and has consistently maintained quarterly dividend payments of $0.17. The company's dividend yield exceeds the average NYSE dividend yield of 3.94%. However, it pales compared to its financial competitors, with an average 11.09% dividend yield.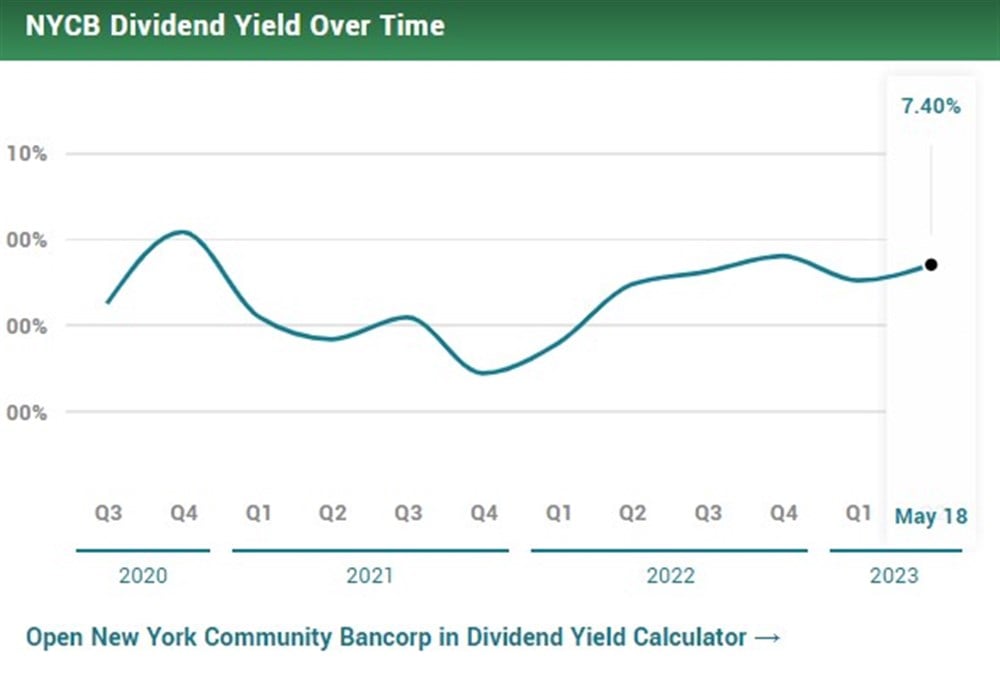 Over the last three years, NYCB dividend yield has consistently been between 6 – 7%, providing a cushion against uncertainty and volatility.